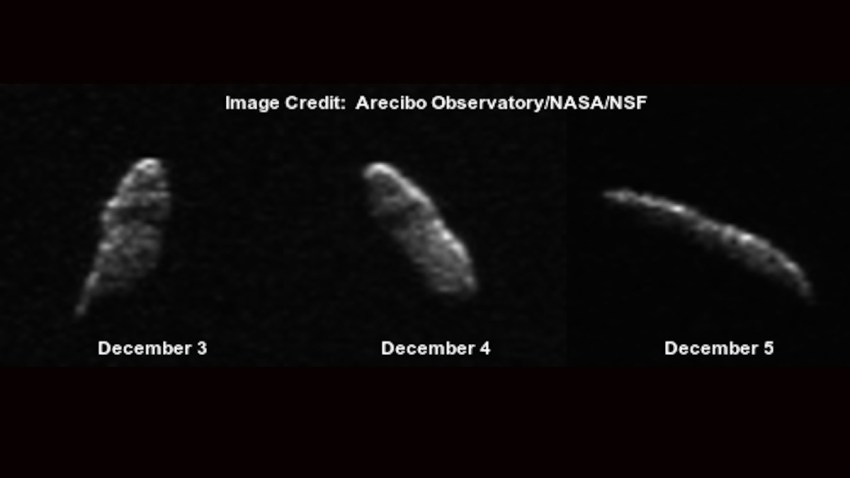 There is no substance to multiple media reports that an asteroid passing by Earth on Christmas Eve (Dec. 24) will cause earthquakes on the planet, according to asteroid experts at NASA's Jet Propulsion Laboratory, NBC News reported.
At its closest approach on Christmas Eve, asteroid 2003 SD220 will be about 6.6 million miles (10.6 million kilometers) from Earth — about 27 times farther than the moon is from Earth. The asteroid will reach its closest point at 8:08 a.m. EST (1300 p.m. GMT) and will not be visible to the naked eye.
The Jet Propulsion Laboratory's Near Earth Object (NEO) Office refuted many of these articles individually via its Twitter account, @AsteroidWatch, calling them "fake" and "filled with false information."