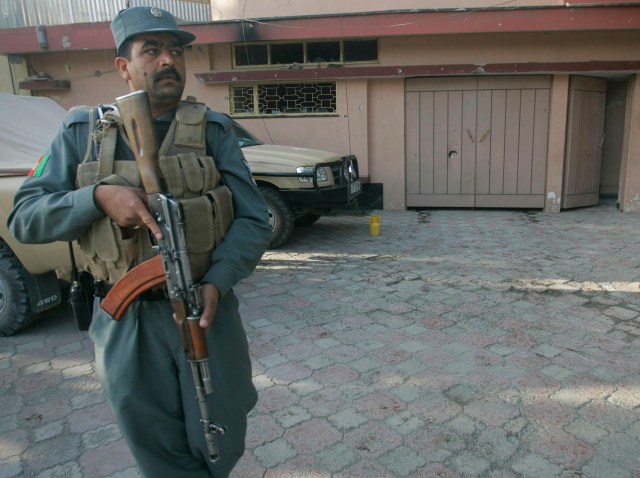 The Army discharged 11 soldiers for being openly gay in January - even as President Barack Obama began negotiations to end the "Don't Ask, Don't Tell" policy that keeps homosexual military men in the closet, a Virginia congressman said Thursday.
Among the 11 dismissed soldiers who wouldn't comply with "Don't Ask, Don't Tell" and openly discussed their homosexuality were an intelligence collector, a military police officer, four infantry personnel and a health-care expert, Rep. Jim Moran (D-Va.) said in a statement.
"How many more good soldiers are we willing to lose due to a bad policy that makes us less safe and secure?" said the furious Moran, a member on a House panel that oversees military spending.
The policy, which has been in effect since former President Bill Clinton's administration, dictates that Army bigwigs aren't allowed to ask potential soldiers their sexual orientation, and once they're enlisted, the soldiers can't openly discuss it either.
It took effect when Clinton tried - but failed - to lift the ban on homosexual soldiers in 1993.
President Obama has been consulting aides including Defense Secretary Robert Gates and Chairman of the Joint Chiefs of Staff Michael Mullen on how best to lift the "Don't Ask, Don't Tell" policy and, potentially, the ban on gay soldiers.
It's still unclear if and when the ban will be lifted, but Obama staffers said earlier this month that they're working on loosening anti-gay restrictions.
The U.S. Army discharged 10,000 soldiers under the policy in a ten-year period, but stopped enforcing it as harshly as military forces began to thin out after troops were deployed to Afghanistan and Iraq.
The Pentagon has not yet released the total number of soldiers that were fired in 2008 thanks to the policy.
Copyright AP - Associated Press