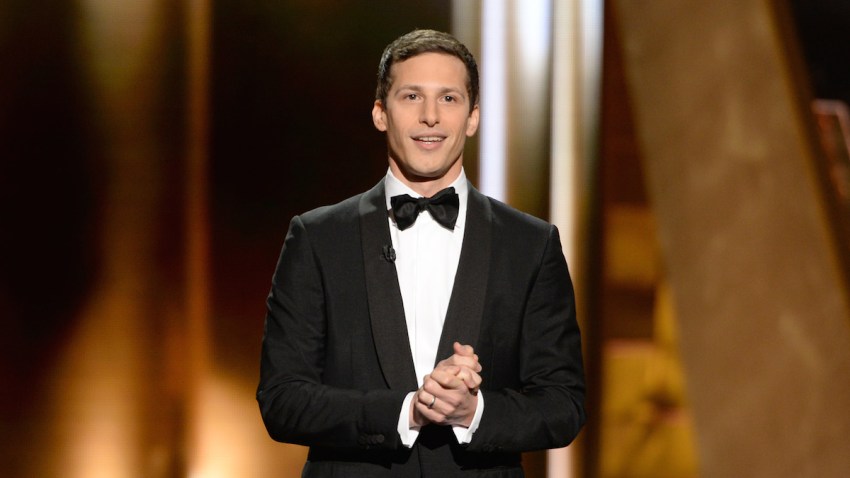 Good news, everyone! You can finally cut ties with that lame ex-boyfriend/girlfriend of yours. Why? Because now you have your own HBO Now login, and you don't have to steal theirs anymore.
Don't thank us, thank Andy Samberg. He's the one who just gave out his HBO Now info to the millions and millions of people watching the Emmys Sunday.
"Speaking of, HBO has the most nomination tonight and I just realized that a lot of you watching it at home right now might not have an HBO subscription, but lucky for you, the CEO of HBO recently said he doesn't think password sharing for their streaming services is a problem," Samberg said. "So, here's my HBO Now log in. The user name is khaleesifan3@emmyhost.com, and the password is, of course, password1."
READ: Ranking Andy Samberg's opening monologue jokes at the Emmys
Of course, we immediately thought it was a comedy bit, but Samberg insisted that this was "100% real." So we gave it a shot and...
It worked! We were able to login under the account of "Andy." Even HBO Now's Twitter account verified that this was a real thing:
Be quick if you plan on using Samberg's login – there's no guarantee how long it will be available!
Samberg was quoting HBO CEO Richard Plepler's recent interviews with Buzzfeed about giving out your HBO info and how the company doesn't really care if you share the wealth.
"It's not that we're unmindful of it, it just has no impact on the business," Plepler said. "We're in the business of creating addicts."
Watch "Fashion Police's 2015 Primetime Emmy Awards Special" on Monday at 8 p.m., only on E!
[NATL] Emmy Awards 2015 Red Carpet: Best and Worst Dressed