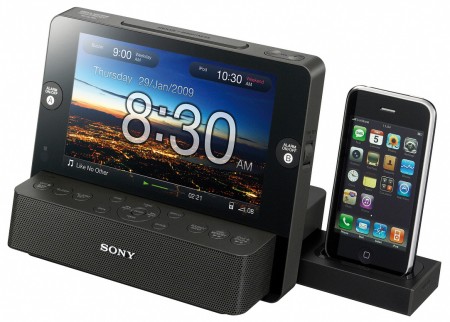 Alarm clocks are usually something to snooze about but Sony's new Dream Machine has put a cool spin on the old ticker.
According to Sony Insider, the upcoming ICF-CL75iP has a sharp 7 inch color LCD, 1GB of built-in storage, and a retractable iPod/iPhone dock. Even cooler, photos on the screen can either be pulled from your iPod/iPhone, or loaded onto the unit via USB.
You can also store and play music and movies, wake up via radio, iPod/iPhone, nature sounds (Sea Waves, Birds, Rain, Brook, Under the Sea), or even record your own custom 10 second voice recording. Oh yeah, you can listen to radio too.
The unit is expected to ship around October 1 and retail for about $180. Now if only it made coffee too.