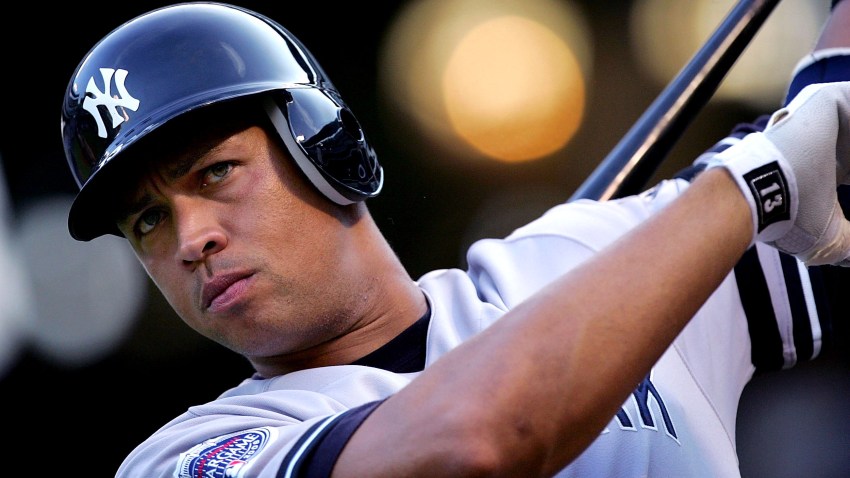 NEW YORK -- Alex Rodriguez met Sunday with Major League Baseball officials, who sought to interview the New York Yankees slugger about his admission that he used steroids from 2001-03 with Texas.

The commissioner's office released a statement saying Rodriguez was "cooperative" in a two-hour interview with officials from MLB's Department of Investigations and Labor Relations Department.

No further details were revealed, and the statement said the commissioner's office would have no additional comment at this time.

Rodriguez had two lawyers, Jay Reisinger and James E. Sharp, with him at the meeting in Tampa, Fla. Also present were union general counsel Michael Weiner, MLB vice president of investigations Dan Mullin, MLB executive vice president for labor relations Rob Manfred, and senior vice president and general counsel for labor Dan Halem, according to a person familiar with the meeting.

The person spoke on condition of anonymity because he wasn't authorized to discuss details.

Alex Rodriguez left Ed Smith Stadium Sunday afternoon after hitting a pair of RBI doubles in three at-bats for the Yankees in the team's exhibition game against the Cincinnati Reds. He was headed to Tampa to drop off first baseman Mark Teixeira and then meet with MLB security officials, the Post reported.
The controversy around Rodriguez has swirled since he confessed in early February to using steroids as a Texas Ranger. The MLB wants to chat with the player about his past use of performance-enhancing drugs and concerns about his cousin, Yuri Sucart, who gave him the "boli" steroid he took for two years.
Although the meeting was scheduled for Sunday, it appeared at one point that A-Rod was trying to stall. Yankees manager Joe Girardi confirmed that his third baseman wanted to postpone the meeting.

Rodriguez worked out Sunday at Steinbrenner Field for about 90 minutes before boarding the team bus, which left Tampa at 9 a.m. He didn't talk to reporters after taking batting practice before the game. Apparently he didn't talk to MLB officials during that early morning practice because the officials weren't at the field, a Yankee inside told the Post.
However, the MLB made it clear that it wanted to have a chat with A-Rod before practices start for World Baseball Classics teams on Monday, and since A-Rod will be in the Dominican Republic tomorrow, that only left Sunday night for the discussion.
Rodriguez is set to join the Dominican Republic's WBC on Monday. The squad will play three pre-tournament games against major league teams starting Tuesday against Florida.

"He's going to have to go through traveling and be on road trips eventually,'' Girardi said. "So, this can be a helpful thing in a sense. The fact he's going to play in different ballparks might give us an ideal of what's going to happen during the year, and it may not. It also might be a good thing for him to go through.''

Girardi feels the support system Rodriguez has with the Yankees will also be in place during the WBC.

"It's my belief that playing for his country, those players are going to build that same wall,'' Girardi said. "It might take a couple days, but I have a feeling a lot of those players have come out and are behind Alex. I'm hoping that takes place. We'll have to see if that's the case.''

Girardi said Rodriguez has been able to handle the situation so far.

"I think he's come through it very well,'' Girardi said. "I see him more relaxed everyday. Really, the last five, six days I don't think he's changed a bit. Pretty much the same relaxed guy. The first couple days you could tell it was weighing heavily on his mind, and I'm sure it's still weighing on his mind, but time helps everything. Probably knows how to approach it better now. I think he has done very well.''
Copyright AP - Associated Press