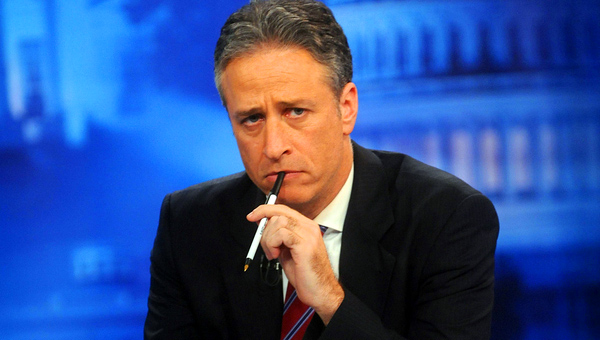 Stephen Colbert coined a word – "truthiness" – to describe truth as a gut feeling, with little or no relation to fact. Now his "Daily Show" buddy Jon Stewart is giving new meaning to an old word: "trustiness."

A Time magazine poll found that Stewart is the most trusted newscaster in the U.S. – never mind that he hosts a comedy show.

The results of the survey – taken after the death of CBS News legend Walter Cronkite, long known as "the most trusted man in America" – can be seen as a sign of many folks' disillusionment with the so-called mainstream media at a time when network news ratings are tanking. Or maybe some Stewart fans were making a joke of their own.

But the poll also can be read as a compliment to Stewart. He doesn't report fake news as much as offer a comic and irreverent take on real news.

At his best, Stewart wields humor to cut to the truth and expose hypocrisies – not so different than the traditional role of the press (except for the humor part). Stewart also interviews newsmakers and authors, providing a forum for an ideas exchange that's all too rare these days on popular TV shows.

Still, he wouldn't have near as much material to make fun of if not for the journalists gathering the news of the day.

So we put it to you: which unfunny (or unintentionally funny) newscasters and news sources do you most trust? Use the comments section below to deliver your report.
Hester is founding director of the award-winning, multi-media NYCity News Service at the City University of New York Graduate School of Journalism. He is the former City Editor of the New York Daily News, where he started as a reporter in 1992.
Copyright FREEL - NBC Local Media