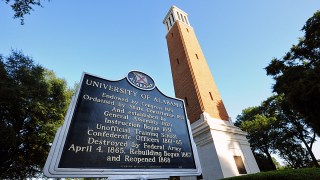 A University of Alabama student from Fort Worth was found dead Monday in a fraternity house, school officials say.
Parker Alexander Jordan's body was found Monday morning at the Theta Chi house, university officials said in a statement. His death is not linked to hazing, and his cause of death hasn't been released, they said.
Jordan, of Fort Worth, was an accounting student, officials said. Interim Vice President for student affairs Steven Hood said in a statement that Jordan was a valued member of campus and will be missed.