Pope Francis' Understated Style
Esquire magazine picked Pope Francis as its Best Dressed Man of 2013 but the title didn't go to him because of bold fashion choices. In fact, it's the pared-down sartorial decisions that earned him the distinction. Francis ditched the ornate vestments and fancy jewelry of his predecessors for plain clothes. His humble fashion sense was on display minutes after his election as the next pope. Francis rejected a red cape with ermine trim presented to him by a monsignor and came out to greet the faithful at St. Peter's Square wearing a simple white cassock.
Francis Passed on Papal Apartment
Pope Francis chose to live in a Vatican guesthouse — officially known as The Domus Sanctae Marthae — instead of a papal apartment in the Apostolic Palace. That made him the first pope in 110 years to live outside the papal apartments. He takes meals in the common dining room and celebrates a 7 a.m. Mass with Vatican employees in the main chapel of the residence.
Francis Prefers Open Popemobile
The pope eschews a bulletproof popemobile and has been using an opened vehicle with a shield in the front and above him to move through crowds. The first bulletproof popemobile was introduced following the attempted assassination of John Paul II in 1981 and was later used by Benedict XVI. But traveling in a bulletproof popemobile is like being confined to a "sardine can," one that cuts him off from other people, Francis said in a 2014 interview with Vatican Radio. "It's true that anything could happen," he said, "but let's face it, at my age, I don't have much to lose." One version of a popemobile he used in Naples was open on the sides, which allowed a local pizza maker to make a special delivery to Francis. Francis has used a number of different car brands as popemobiles during his trips: Mercedes, Toyota, Isuzu, Kia, Hyundai, Land Rover and Jeep, according to the Vatican. While in the U.S., he will use a Jeep Wrangler.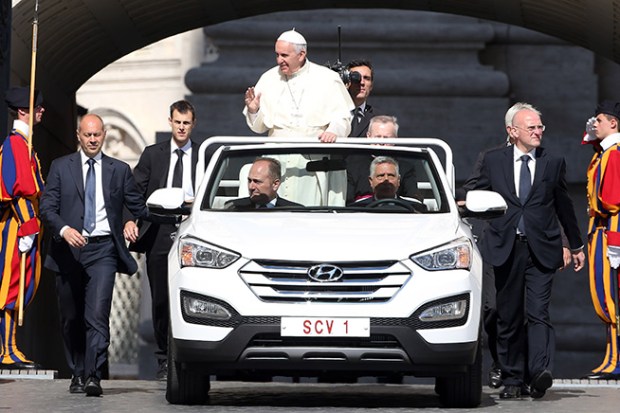 Francis Prefers Open Popemobile
Francis Is Known for Saying and Doing Things No Other Pope Had Done Before
From divorced Catholics and abortion to climate change and gay marriage, Pope Francis has not shied away from tackling sensitive topics in the church and the society.
"His whole papacy should really be seen as refocusing the church," according to Austen Ivereigh, a Pope Francis biographer. "He is willing to confront the things that get attached to religion: power, wealth, ego, status. Those things, which get in the way of the proclamation of the gospel, he is fearless in confronting."
Pope Francis: Refocusing the Church
The People's Pope
Francis was dubbed "The People's Pope" by Time magazine for his preaching of humility and his defense of the poor. By choosing cardinals from some of the poorest nations and preaching against "selfishness and individualism" while visiting a slum in Brazil, he has stressed helping the poor as a core part of the church's mission.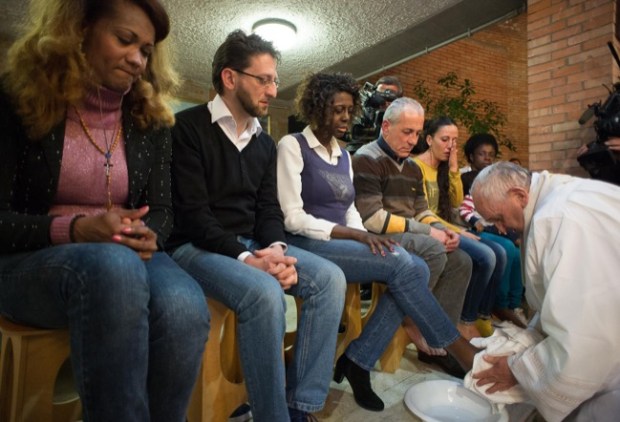 The People's Pope