In his first 50 days as President of the United States, Donald Trump has never skipped a day communicating with the country via @RealDonaldTrump, NBC News reported.
He's tweeted more than 260 times since Inauguration Day, for an average of 36 tweets per week. By contrast, Barack Obama tweeted 352 times total from his now-archived @POTUS account.
NBC News took a look at every tweet sent from @RealDonaldTrump since Jan. 20, and found some surprises. His average morning tweet comes at 8:22 a.m. ET, and stormy mornings have brought as many as seven tweets in a row.
President Trump's Three Most Popular Tweets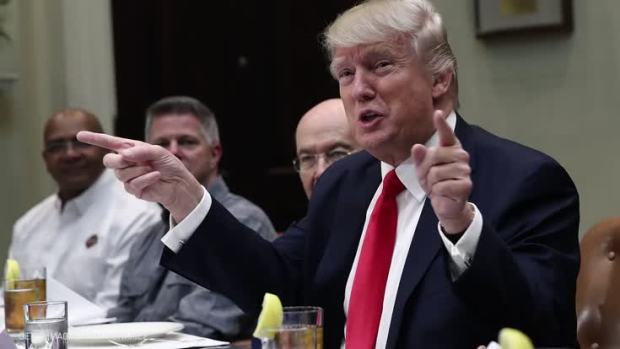 The switch from Android to iPhone — his staff reportedly use the latter to tweet on Trump's behalf — takes place at an average time of 1:22 p.m., and tweets from the two kinds of phones have much different common words: "fake news" leads Android tweets while "jobs" trumps all others on iPhone.
Get More at NBC News
Published at 11:08 AM EST on Mar 10, 2017 | Updated at 11:32 AM EST on Mar 10, 2017