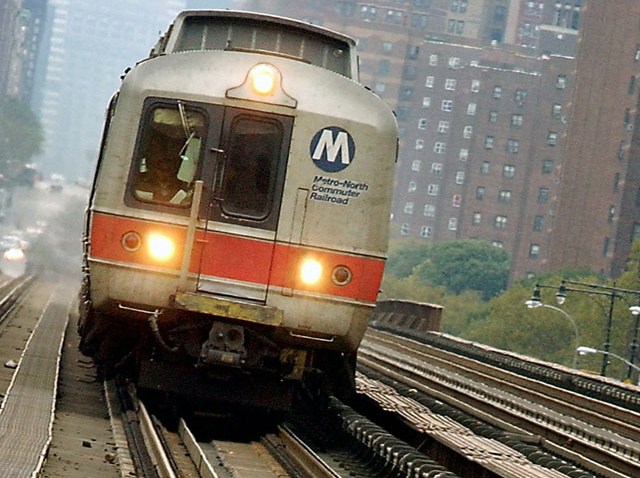 Service reductions on Metro North's New Haven line will continue through the first week of March, said transportation officials at a meeting of the Connecticut Commuter Rail Council.

Commuters attended a meeting Wednesday night in Stamford to tell Metro North and transportation officials what they thought about the new reductions.

Laura Jensen lives in Waterbury and usually takes the train to Stamford. But because the Waterbury line has been replaced with bus service, she's been driving to the Milford station.

"I have to take the bus to the train to the bus," said Jensen. "My ride is over two hours as it is, I don't want to extend it any more."

Mike Young of Stamford told the council that his brother, a Wall Street employee moved to Manhattan because train service was so unreliable.

"We need a reliable commuting system," said Young. "This isn't just an inconvenience, it's affecting our economy."

The MTA reduced service on the New Haven line because cars are breaking faster than they can fix them. The long winter has been rough on the already aging fleet. On some days more than 150 cars have been out of service, causing last minute cancellations. The MTA reduced service in hopes of making the line more reliable.

Metro North officials said there are no plans to increase train service before the promised time in early March. Nor were they able to tell the council when the new fleet of cars would be introduced. Some residents like Larry Kleinman who has been commuting for 19 years, were fed up.

"All I've heard tonight is we're doing the best we can. We are working on it," said Kleinman. "When are we going to get a train system that works."