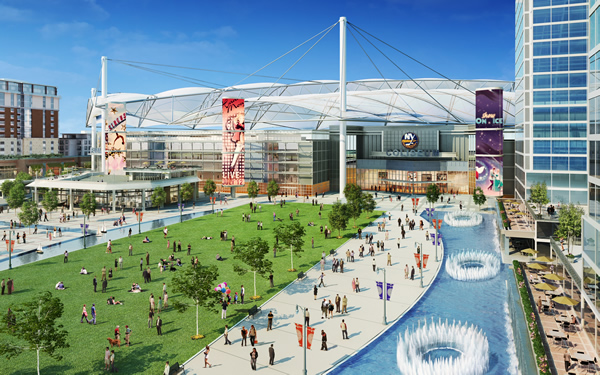 A new zoning plan to be unveiled Monday could drastically reduce development around Long Island's Nassau Coliseum, hampering a proposal by Islanders owner Charles Wang and his partner, Scott Rechler.
The plan by Hempstead Town Supervisor Kate Murray would affect appears to be "economically unviable for both the developer and owner'' of the $3.8 billion Lighthouse Project, the Lighthouse Development Group said in a statement.
Lighthouse proposes 35-story towers; Hempstead's zoning plan would limit hotels to nine stories and other buildings to three or four stories. The plan would allow 500 housing units; Lighthouse has proposed 2,306.
Traffic and environmental impact are among the town's concerns.
The Lighthouse statement was issued in conjunction with Nassau County Executive Edward Mangano, who has been in talks with the Shinnecock Nation about building a casino at the site.
Mangano said Wang's continued involvement in any development on the site is critical, especially because he owns the Islanders hockey team.
"Keeping the Islanders in Nassau County is our priority and it remains my priority,'' Mangano told Newsday.