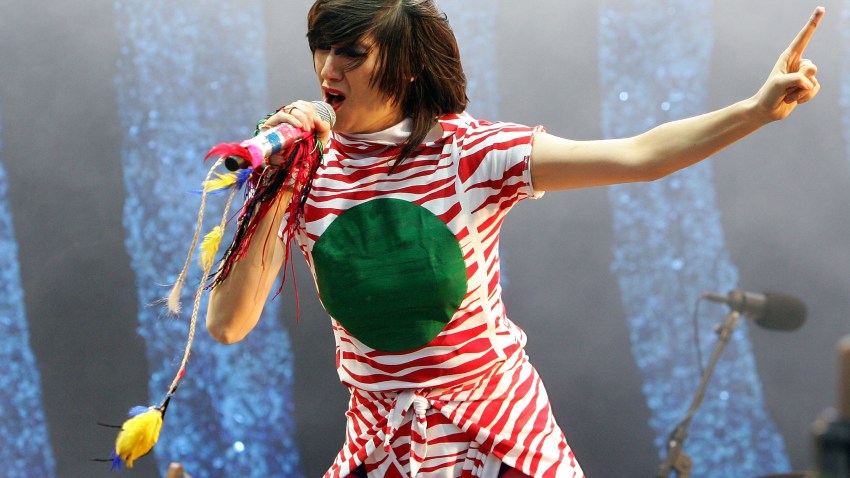 After playing Radio City Music Hall last month, the Yeah Yeah Yeahs are back in New York City this week to use their indie cred to make a little of that sweet, sweet cell phone cash.

Led by singer Karen O, the band is playing a "secret" show on the Lower East Side this Friday to help Verizon Wireless celebrate the day's launch of Motorola's Droid phone, its highly anticipated answer to Apple's iPhone.

Aside from buying a Droid to get tickets to see the band, there are a number of ways to get in the door, and many of the paths start at Verizon's V CAST Music Twitter feed.

It's been sending multi-city updates on "Droid Nation's" tightening grip on the country as it executes an impressive full-court marketing press, leaving tips and clues on where to win a pair of tickets next.

From the feed, we learn members of the street team were up in the LES last night giving away chances to win at the Blue Seats bar, while others held down Mercury Lounge at a Noah & The Whale show. Earlier in the evening, the team was at Williamsburg's hipster mega-complex Brooklyn Bowl, while others stopped by Tortilla Flats on the west side.

The Droid is on the move.
Copyright FREEL - NBC Local Media