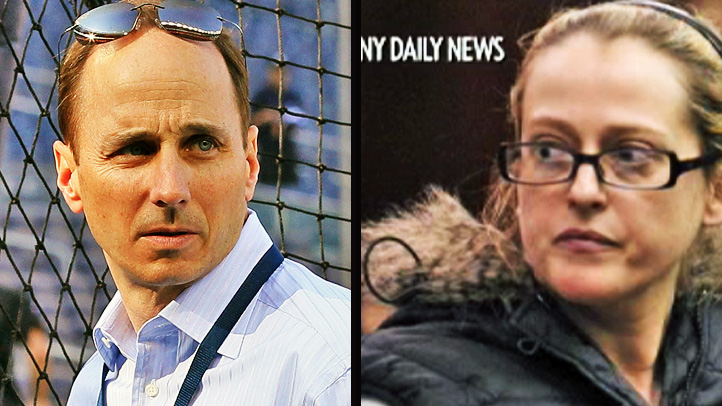 Prosecutors say a woman accused of shaking down Yankees general manager Brian Cashman disguised her voice as a man's to call Cashman and posed as a newspaper employee to call his office.

A recent indictment says Louise Neathway also called his wife.

She's been jailed on $300,000 bond on initial charges including grand larceny and stalking.

The indictment also charges her with lying on an apartment application and lying to the grand jury itself.

Neathway was awaiting an April 11 arraignment. Her lawyer had no immediate comment Monday.

The indictment says Neathway told grand jurors she's "done nothing of a criminal nature" to Cashman or his family. She denied posing as anyone to call him.

A Cashman spokesman declined to comment.
Copyright AP - Associated Press