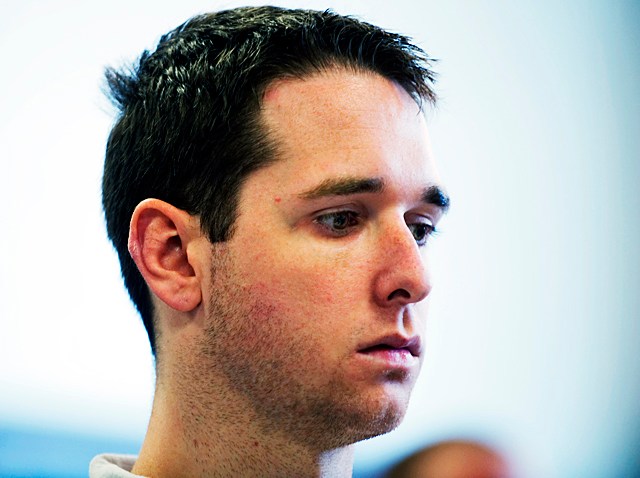 Raymond Clark III, the former Yale lab tech charged in the murder of Yale grad student Annie Le, pleaded not guilty to murder in court on Tuesday. He also pleaded not guilty to a new count of felony murder.
Clark, 24, was arrested in September and he had not entered a plea to charges that he strangled Le, 24, whose body was found stuffed behind a Yale research lab wall on what was supposed to be her wedding day in September.
He also waived his right to a probable cause hearing.
His case has been delayed because of a backup at the state forensics lab, according to news reports.
During a probable cause hearing, prosecutors would have to prove they have enough evidence to justify the charge.
New Haven defense lawyer Hugh Keefe, who is not involved in the case, said the new charge gives a jury another option if it finds that a homicide wasn't intentional.
Le vanished Sept. 8 from the Yale medical school research building where she and Clark worked. Her body was found five days later. Clark was arrested on Sept. 17 and is being held on $3 million bond.
In November, the court released some of the documents in the case, including where and when Clark swiped his Yale keycard on the day Le disappeared and his actions as police investigated.
Copyright AP - Associated Press