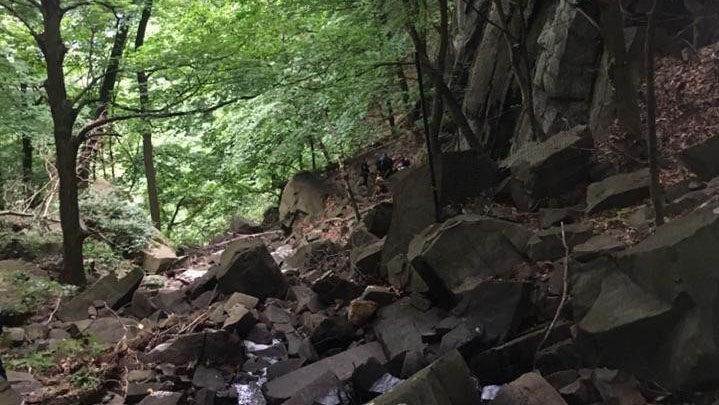 What to Know
A woman was seriously injured after she fell down a cliff in a New Jersey park, officials said
The woman fell around 75 feet down a cliff in the Greenbrook Sanctuary, a woodland preserve in Palisades Interstate Park in Tenafly
The woman sustained "serious but non-life threatening injuries," officials said
A woman was seriously injured after she fell down a cliff while hiking in a New Jersey park, officials said.
The 31-year-old woman was hiking in the Greenbrook Sanctuary, a nature reserve in the Tenafly section of Palisades Interstate Park, on Saturday when she slipped on a wet rock and fell, the Palisades Interstate Parkway Police said.
When officers responded to the scene, they found the woman approximately lying on the rocks approximately 100 feet down the cliff she'd been hiking on, police said.
The woman was taken to Hackensack University Medical Center in "serious but non-life threatening condition," according to police.
Rappel teams from East Bergen helped rescue the victim after she fell, police said on Twitter.