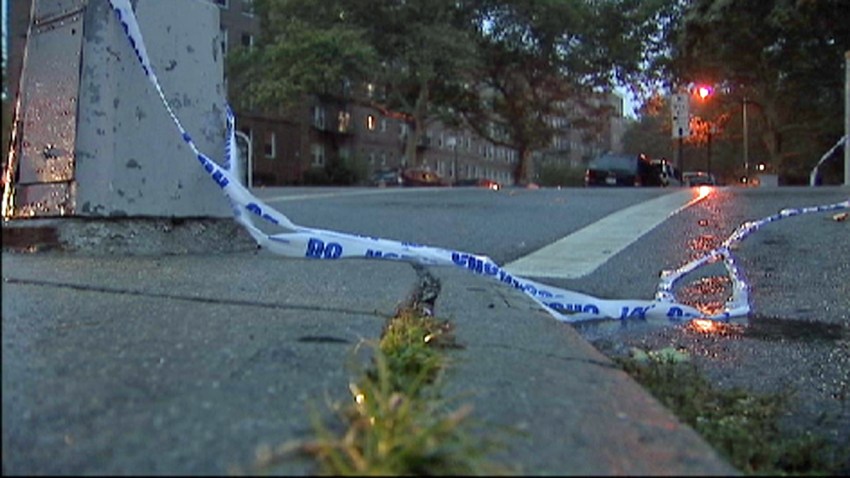 A woman who ran into a Brooklyn street to care for her dog after the animal was hit by a car was herself hit by a driver who then fled the scene, police said Saturday.
The 31-year-old woman was brought to the hospital in critical but stable condition after she was struck at around 11:30 p.m. Friday, police said.
A friend, Brian Linder, said he was walking with the woman, Kristin Rendina, to get pizza when one of her dogs, still on its leash, was struck. As she knelt to care for the dog, she was hit by a second driver, Linder said. The dog died.
"She kept saying she couldn't breathe," Linder said of the moments following the crash. Now, he said: "They don't really know what the prognosis is. ... All her ribs are crushed. Her lung's collapsed. She's got a ventilator."
Linder said he was furious after watching the driver flee.
"These people have no regard for human life," he said.
Authorities said they were looking for the driver of a black Jeep Wrangler.
Residents of the area around the intersection, Avenue Z and West 2nd Street in Gravesend, said the spot can be dangerous for pedestrians.
"It's a very congested area and people tend to speed," Arlene Sherman said.
--Sheldon Dutes contributed to this report. Follow him on Twitter @SheldonDutes4NY.