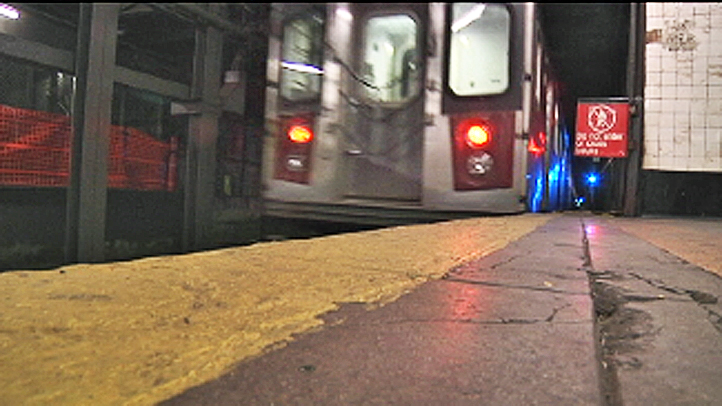 A woman who was pushed onto the subway tracks by a stranger feels very lucky to be alive — and she has her classmates to thank.
Patricia Villa, 49, told the Daily News that a man grabbed her from behind without warning and hurled her onto the tracks Tuesday night at the Hunts Point Avenue station in the Bronx.
"Someone showed up out of nowhere and threw her down," Luis Polanco, 38, an English-as-a-second-language classmate of Villa's at P.S. 75 in the Bronx, told the News. "He was really strong, like a weight lifter."
Villa, a Bronx resident, briefly lost consciousness and when she came to, she heard people yelling that the train was coming.
Bleeding from a gash to her head, she was pulled to safety by fellow students from her class. They said her head landed about 3 feet from the electrified third rail.
Villa said she never got a look at her attacker.
She was taken to Lincoln Hospital, where doctors put six staples in the back of her head to close her wound.
Police were still looking for her attacker on Friday.
"I'm worried he's going to hurt someone else," Villa said. "I really hope they catch him fast."
Get the latest from NBC 4 New York anytime, anywhere. Follow us on Twitter, Facebook and Google+. Get our apps here and sign up for email newsletters here. Get breaking news delivered right to your phone -- just text NYBREAKING to 639710. For more info, text HELP. To end, text STOP. Message and data rates may apply.

Copyright AP - Associated Press