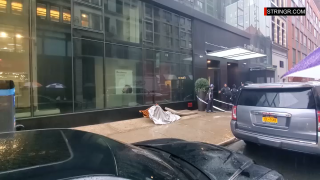 A woman was hospitalized Saturday when a chair fell off a 12th-story balcony in New York City and hit her on the head, police said.
The incident happened at about 2:30 p.m. in the Union Square neighborhood of Manhattan. The wooden patio chair was apparently swept off the balcony during a steady rainstorm. It hit a 23-year-old woman and a parked car.
The woman, who was not identified, was taken to Bellevue Hospital for treatment of a laceration to her head.
The city Department of Buildings is investigating.
Copyright AP - Associated Press