Police are trying to track down a man they say tried to sexually attack a woman in Queens last month.
The man, last seen wearing a red and plaid shirt, sneaked up behind a woman near Barclay Avenue and Union Street in Flushing on Aug. 26 and wrapped his arms around her, according to the NYPD. The unidentified man then forced her to the ground, cops said.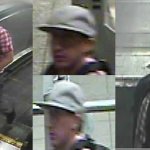 The man then began to unbutton his pants in an attempt to rape the woman, but she was able to break free and get away, police said.
Investigators Thursday night released surveillance footage of the man in the hopes of catching him. Witnesses are urged to call Crime Stoppers with tips that could lead to his arrest.
Top Tri-State News Photos