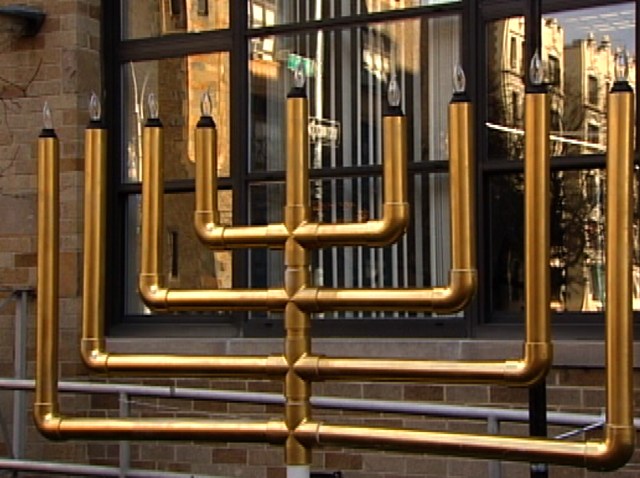 Police on Long Island are investigating damage to two menorahs, one of which was found at the bottom of a pond.
Suffolk County police said on Saturday that the menorahs were in Ronkonkoma and Setauket.
Police say the Ronkonkoma Chamber of Commerce reported a menorah at the entrance of Raynor Beach County Park was broken and left on the ground after 8:30 a.m.
About 11 miles to the north, the Chabad of Stony Brook in Setauket reported that a missing menorah that had been at Main
Street and Old Field Road was found at the bottom of a pond on Saturday.
Police were also investigating an attack that left an 11-foot aluminum menorah damaged in Holbrook on Dec. 4.
Police couldn't immediately say whether the incidents are related.
Copyright AP - Associated Press