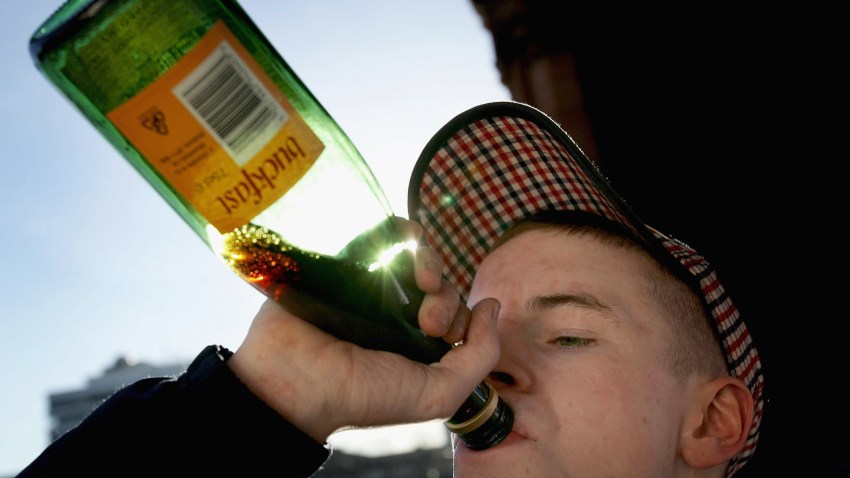 The Custom American Wine Bar, a fancy schmancy Driggs Street tapas bar, has faced seemingly inexplicable resistance from locals, who have levied every charge at the place short of saying it will harbor prostitutes servicing al Qaida sleeper cells hell-bent on destroying the American way of life.
The insane ramblings of the long-time Williamsburgites can only be the result of decades of drinking poisoned tap water that has come up from pipes passing through north Brooklyn's toxic soil. That or, after the hipster invasion of the past few years they are just not ready for total and complete Yuppification and are fighting it tooth-and-nail.

The Brooklyn City paper has followed the proceedings with a certain welcome to crazy-town glee. Even after Mieszko Kalita, chair of the community board committee looking into the wine bar said that the owners of Custom American Wine Bar were experienced, with six Manhattan liquor licenses and no complaints, and should be welcomed to the neighborhood, wrote the paper, "Opponents -- including actor Danny Hoch -- persisted, saying that the bar will attract binge drinkers, public urinators and gang violence, but co-owner Stefan Mailvaganam, who also co-owns Bar Carrera, a tapas bar in Manhattan, fired back with a petition including more than 300 signatures, including one from an NYPD detective from the neighborhood."

As Gawker put it after that community board meeting last Thurdsay erupted into shouting matches and near fisticuffs: "There is no possible outcome of this dispute that would not make Williamsburg become slightly more annoying."

The liquor license was finally (though narrowly) approved in another meeting Wednesday night in a tight 17-14 vote. So, machete-weilding gangs will soon have a cushy wine bar to call home.

Mailvaganam and his co-owner said the process had eaten up four months and $20,000. There are already five bars within 500 feet of the new wine bar, though these tend more toward sodden beer joints like the Abbey. It remains a mystery why a community board that has rubber-stamped 19 other licenses without objection chose this one to make a fuss about. When they raise jeers of the drunken element of brawlers and public urinators that the place will bring into the neighborhood, you are left scratching your head -- especially in light of the fact that all the public urinators are pre-occupied with the Turkey's Nest.

And when residents claim that outsiders are ruining the nabe's vibe -- well besides the fact that this sounds like it will be by far the quietest bar on Driggs, Mailvaganam lives just a few blocks away on N 4th. The kicker, is that Nancy Wechter, the woman leading the opposition, lives just around the corner from him on Driggs at N4th in, and this is really the best part, Henry Miller's boyhood home. You can read all about the writer's "quiet" Williamsburg exploits in "Tropic of Capricorn."

Copyright FREEL - NBC Local Media