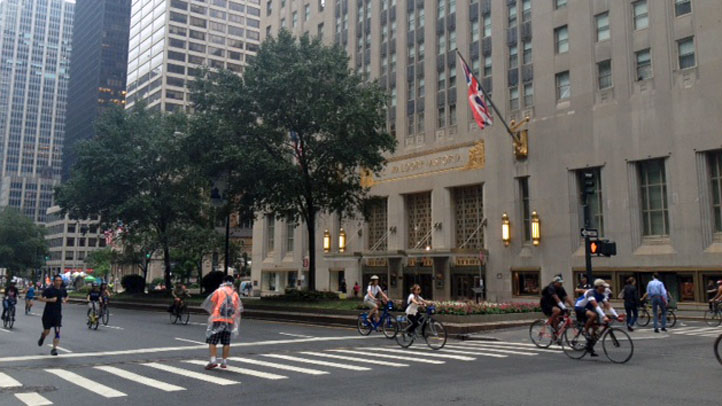 This year, pedestrians taking the trip through Mahattan during Summer Streets this year can also splash down a a 270-foot waterslide.
The slide will be new in Foley Square during the annual New York City program, this year on Aug. 1, 8 and 15.
People who want to take a ride will have to register online and show up about 30 minutes before their scheduled ride. Tickets are free.
Summer Streets, which closes down a seven-mile stretch of Park Avenue and Lafayette Street from City Hall to Central Park, will also include many returning acts this year, including a 165-foot zip line on Leonard Street between Centre and Lafayette streets.
Several other fitness programs, art installations and free bike rentals will be stationed along the route.