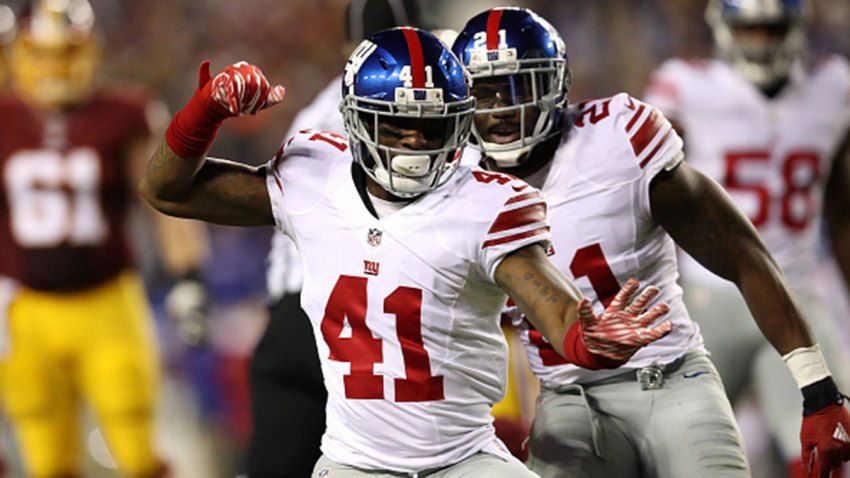 Facing an opponent with nothing to play for, the Washington Redskins blew their chance to make the playoffs with an uninspired 19-10 loss to the New York Giants on Sunday.
The Redskins would have made the playoffs with a win as long as the Green Bay Packers-Detroit Lions night game didn't end in a tie. Instead, Kirk Cousins was intercepted twice in the second half by Dominique Rodgers-Cromartie and Washington (8-7-1) goes into an offseason filled with questions.
The Packers and Lions each qualified as a result of the Redskins' loss to New York (11-5), which will be the first wild card. Eli Manning played the entire game, going 17 of 27 for 180 yards despite the Giants opting for a conservative approach for much of the second half.
Cousins finished 22 of 35 for 285 yards and a touchdown, but more importantly the interceptions in the third and fourth quarters. Fittingly the game ended with another Washington turnover when tight end Jordan Reed's attempted lateral turned into a Giants touchdown.
NEXT EPISODE
Josh Norman and Odell Beckham Jr. added another dramatic chapter to their always contentious and ever-eventful rivalry. The Redskins cornerback, who entered tied for the most penalties in the NFL, was flagged for two more Sunday.
Norman shoved Beckham out of bounds in the second quarter and slammed his facemask into the Giants receiver's facemask for an unsportsmanlike conduct penalty in the third. Last season, when Norman was with Carolina, he and Beckham engaged in all sorts of nastiness during a Panthers-Giants game, leading to a one-game suspension for the player known as OBJ.
BIG-TIME TAVARRES
Replacing Beckham in the third quarter, Giants receiver Tavarres King caught a 44-yard pass from Manning late in the fourth to set up Robbie Gould's 48-yard field goal. King came in with three catches for 19 yards in his career, and one for 6 yards this season.
CLOCKED OUT
Despite being down 10-0 and not getting the ball out of halftime, the Redskins wasted a lot of time late in the second quarter. They didn't get the snap off before the two-minute warning and wasted 16 seconds by not calling a timeout when Chris Thompson slipped in bounds later in the drive. The series ended with a 57-yard field goal attempt by Dustin Hopkins that sailed wide left.
MINI-MCADOO
Giants coach Ben McAdoo had a twin in the stands. A kid got his McAdoo costume down perfectly, from the mustache to the menu of plays.
NOTABLE
Redskins kicker Dustin Hopkins claimed sole possession of the franchise record for field goals in a season in the third quarter with his 34th. ... The Giants set a season high in rushing yards with 161. ... Redskins linebacker Ryan Kerrigan left the game with a right finger injury.
UP NEXT
Giants: A wild-card playoff game next weekend.
Redskins: Preparing for the offseason.
Copyright AP - Associated Press