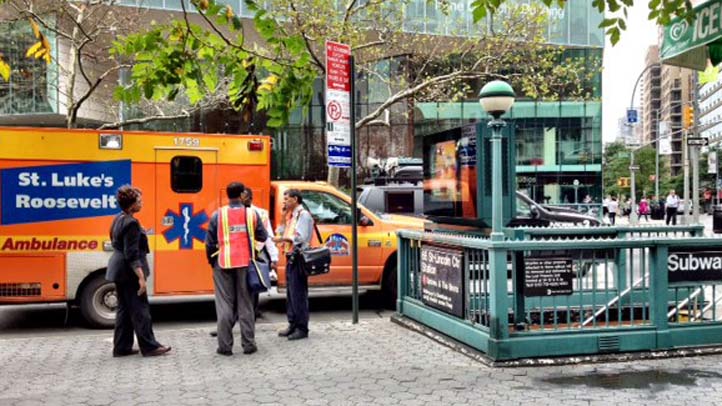 A visually impaired man in the subway station with his service dog was clipped a train Wednesday morning, MTA officials said.
The man was apparently walking too close to the tracks when he was struck by the northbound No. 1 train at the 66th Street station around 10:20 a.m., authorities said.
He was taken to St. Luke's Roosevelt Hospital. His condition was not immediately known.
Service was suspended for about 30 minutes, the MTA said.