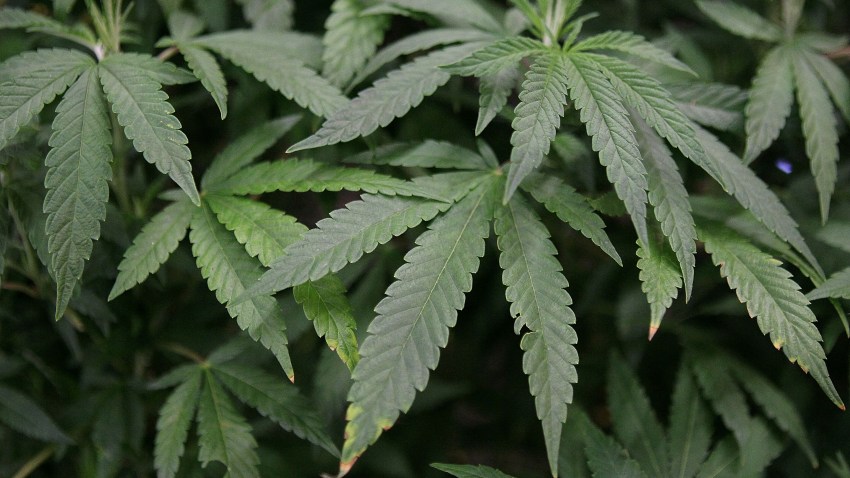 Union Square is known for many things: the homeless, the homeless performers, the hippies, bohemians, college kids, skateboarders and more homeless people.

And it looks like one more funky thing can be added to that list: Marijuana.

Photos have surfaced on the Internet of what looks like marijuana growing in a garden in Union Square Park.

Witnesses emailed Gothamist to say there's one large sapling along with a few smaller sprouts of the smelly, fan-like plant. To confirm, the blog sent the photos to Senior Cultivation Editor at High Times magazine, Danny Danko, for his expert analysis.
He said "it absolutely is [weed]."
Danko says the plants growing in the public space can either be a protest from the marijuana community, or may have been grown from seeds that were discarded. But he doubts someone expected to harvest an actual marijuana crop.

The science team at the Brooklyn Botanical Garden also believe the plant is Cannabis Sativa, also known as pot, or weed, or marijuana.

But vegetable sellers in the popular Greenmarket in the park don't buy it. One told the blog that the sample he saw had seven leaves, and marijuana is known for being five-leaf plant. But female cannabis plants do often have seven leaves.

There are many plants that can be mistaken for marijuana. Experts say "Spider Legs" look like marijuana leaves, but eventually flower. Water Hemps, Cinquefoils, and Coral Plants also have the characteristic pointed tip leaflets and similar slender stalks seen in marijuana plants.

The Parks Department has not commented on the potential illicit crop, but Danko said they are usually quick about getting rid of those.

Follow us on Twitter @NBCNewYork,and on Facebook/NBCNewYork, and sign up for breaking news SMS alerts on your phone by texting "NYBREAKING" to 639710.