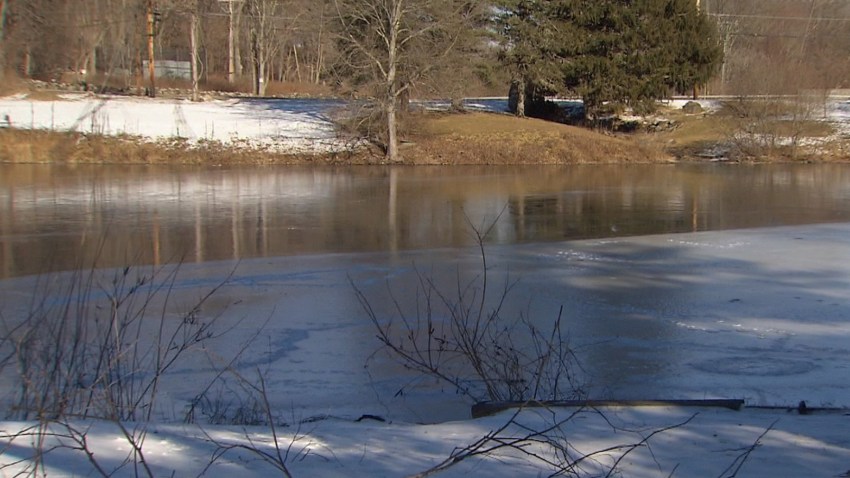 A state trooper rescued a dog that had fallen through an ice-covered pond, but had to be rescued himself when the ice gave way as he headed for shore.
Trooper Christopher Spallone walked onto a frozen pond in the Westchester County town of Somers Saturday afternoon and pulled Shelby, a yellow lab, from the frigid water, a troop spokesman said.
As Spallone gingerly walked toward shore, the ice cracked and he plunged into the water. A Somers police officer and a firefighter, who were standing nearby, helped Spallone out of the water.
Spallone was treated at Northern Westchester Hospital and released.
Shelby was expected to make a full recovery.