Three males posing as customers inside an electronic repair shop in Brooklyn slammed a display shelf to the ground in a brazen attempt to steal Apple products, police say.
The NYPD says on July 15, the three males walked into Computer Smartphone Repair on Pennsylvania Avenue in East New York and began to act as customers.
One of the suspects distracted one of the store employees while another suspect jumped over the counter and tried to take an item from inside one of the glass display shelves, police said. Two store workers were able to prevent him from taking anything before the suspects slammed the shelf to the ground and took 2 iPads and an Apple Watch.
The three suspects then fled the store heading north on Pennsylvania Avenue with the stolen merchandise, officials said.
Video from inside the store shows the two workers fight back against the man behind the counter before two of the suspects knock the shelf to the ground and quickly grab the items and run away.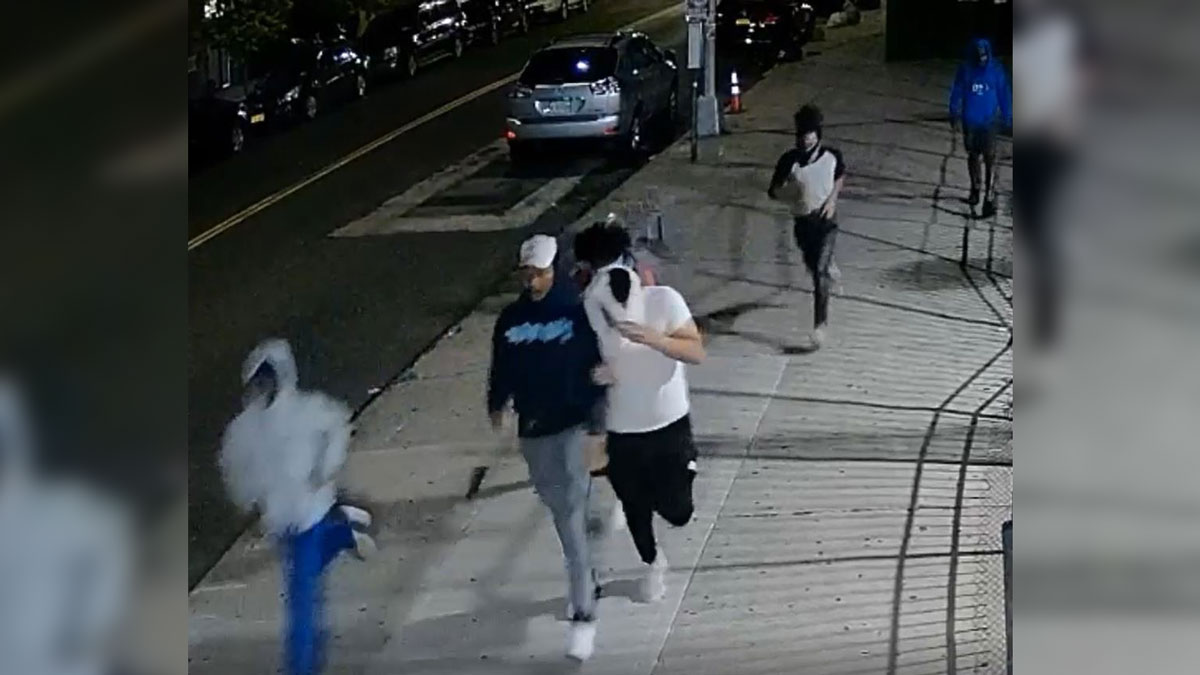 The suspects are described as being around 18 to 21 years old.
The NYPD asks anyone with information about the robbery to call the NYPD Crime Stoppers hotline at 1-800-577-TIPS.