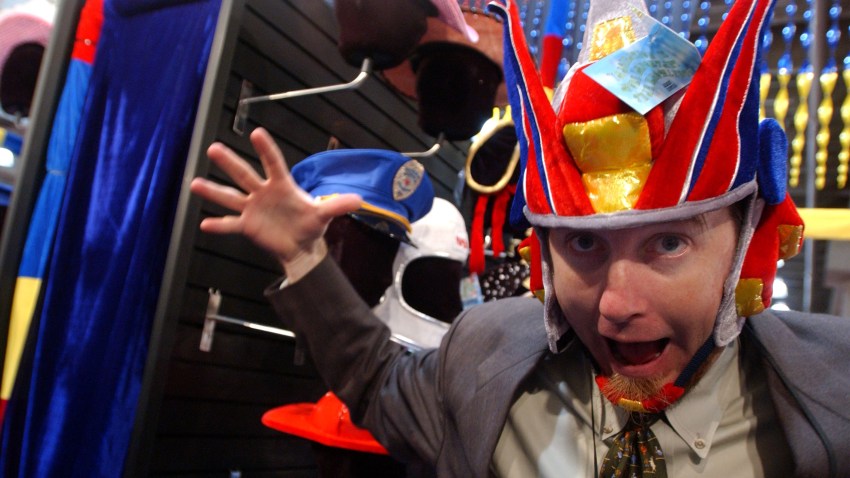 From wooden blocks to the latest in high-tech gadgetry, the toy industry is putting its best products on display at its annual trade show.

The American International Toy Fair started Sunday at the Jacob K. Javits Convention Center.

Barbie's there, celebrating her 50th birthday with a retrospective of Barbie fashions over the years.

There are board games and puzzles, Legos and Razor scooters and Ugly dolls like the one on Sasha Obama's backpack.

It's closed to the public, but that doesn't mean consumers get shut out. It's an ideal time to learn about what the toy manufacturers have in the pipeline.

More than 1,500 exhibitors from 30 countries will be strutting their toy and entertainment products at Toy Fair '09 in New York City. From classic toys to interactive entertainment and everything in between, the fair has something for everyone.
Toy Fair 2009 is expected to draw more than 30,000 visitors to the Jacob K. Javits Convention Center and showrooms across Manhattan. At the show, the newest and hottest products in the children's entertainment marketplace are exhibited.
Manufacturers, retailers, importers, licensors and reps from all over the world flock to the event to network, connect and develop the coolest toys on the market. There are four new sections this year: action figures; youth electronics, tech toys, interactive gaming and robotics; outdoor toys, play equipment, ride-ons and sporting goods; educational toys and games, science and discovery kids; and infant and preschool toys and accessories. Educational seminars will also be held daily on topics ranging from product safety to retailer strategies for overcoming the current economic climate.
Visitor spending for the show is expected to reach $17.2 million.
The American International Toy Fair kicked off the four-day show's festivities with a colorful character parade. Among the scheduled special events is the 2009 Toy of the Year (TOTY) Awards, saluting the best of the industry. The awards ceremony will be held Sunday at Pier 60 on Chelsea Piers.
Copyright AP - Associated Press