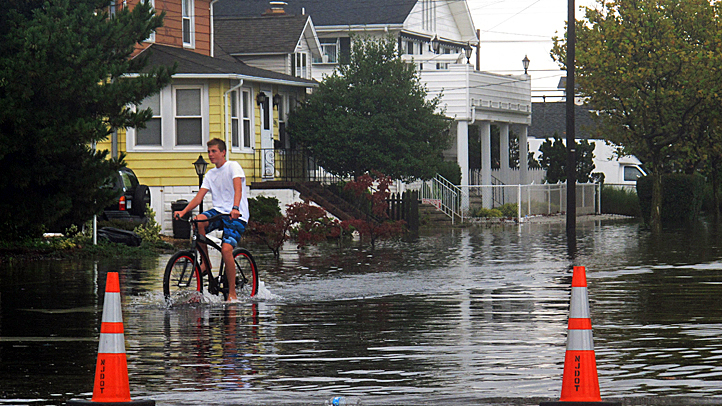 The National Weather Service says a weak tornado briefly touched down in a southern New Jersey community during Tuesday's storm, damaging some homes and uprooting trees.
Officials say the tornado touched down on Cleveland Avenue in the Camden County suburb of Mount Ephraim just after 6:30 p.m. and moved in an east-northeast direction, crossing Jefferson Avenue before lifting as it approached Kings Highway.
"A tornado or something hit the house and I came out front to see the sidewalk completely pulled up out of the ground," said April Norquist, who lives on Jefferson Avenue. "The tree fell and we got evacuated immediately, we've been standing out here ever since."

Norquist only had time to grab medication, a pillow and some clothes before leaving for the night.

"I still haven't processed it," said Norquist. "Nothing like this has ever happened here before."

Several homes in the area experienced roof damage, mainly from fallen tree limbs. One large tree was uprooted and a few small trees were bent from the wind, the National Weather Service said.

Maximum wind speeds were estimated at 70 mph. No injuries were reported.
Copyright AP - Associated Press