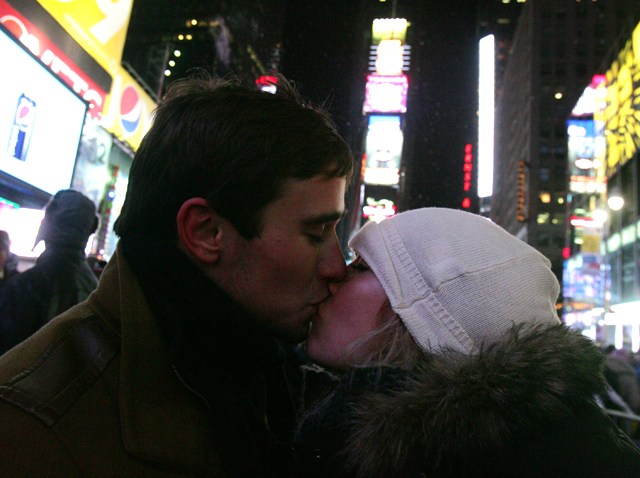 Times Square is getting readied for the big New Year's Eve celebration this Thursday and members of the Times Square Alliance are leaving no detail untouched -- testing the confetti that will be thrown during the celebration by tossing some of it from an office building today.
As in previous years, people can visit the "New Year's Eve Wishing Wall" in Times Square and write messages on pieces of confetti.
Tim Tompkins, president of the Times Square Alliance said, "One person wished for 'my daughter to speak to me again,' another person asked for a cat, and yet another person wrote, 'I wish Miley Cyrus would marry me.'"
The biggest party in the world draws millions from all over the world who want a chance to see the sparkling, Waterford crystal New Year's Eve ball drop.
Mayor Michael Bloomberg has invited 12 local students from some of the highest-rated schools in the country to join him in Times Square to help push the ceremonial button. These students are from New York City schools that made a U.S. News & World Report's list of the top 100 schools in the country.
Melissa Arrastia of Crown Heights, Brooklyn plans to brave the crowds and the cold on New Year's Eve. "New Yorkers are never afraid of crowds."
Her boyfriend Iton Richardson of Bedford-Stuyvesant, Brooklyn is also going, but this will be the second time he has participated in the Times Square revelry.
"It should be one good vibe," he said. "We'll keep each other warm with our laughter, hopefully."
For those who would rather watch from the comfort of their own home, they can tune into NBC's New Year's Eve with Carson Daly. For the past ten years, Daly has hosted New Year's Eve television specials, first for MTV and now for NBC.
"Obviously the star of the show will be the New Year's Eve ball, but we've also got some great guests," said Daly. "Green Day will perform, as will Jay-Z and Rihanna. We also have some special guests from NBC who will make surprise appearances. It's going to be a great time."