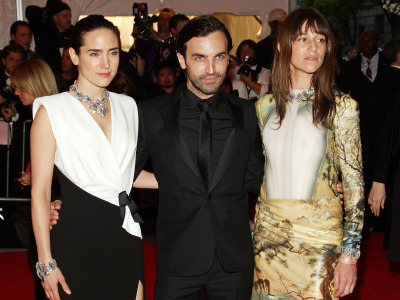 Nicolas Ghesquière, creative director of the french fashion kingpin, Balenciaga, confirmed his plans for a U.S. push by hiring a new communications consultant dedicated for the Americas, Katherine Ross.
The relationship is a new one, with the two discussing a broad scope for tapping into the important U.S. market, according to WWD. "I'm questioning if there is a new way of communicating about a fashion brand," Ghesquière told the trade daily. "It could be an art proposal, it could be a movie."
And it could also, according to the report, mean a Balenciaga runway show during New York Fashion Week -- a symbolic gesture if it were to occur, given the house's historic exclusivity to Paris.
In the meantime, the brand's retail presence has been expanding along the west coast, and Ghesquière told WWD he's also scouting a second location in Manhattan.