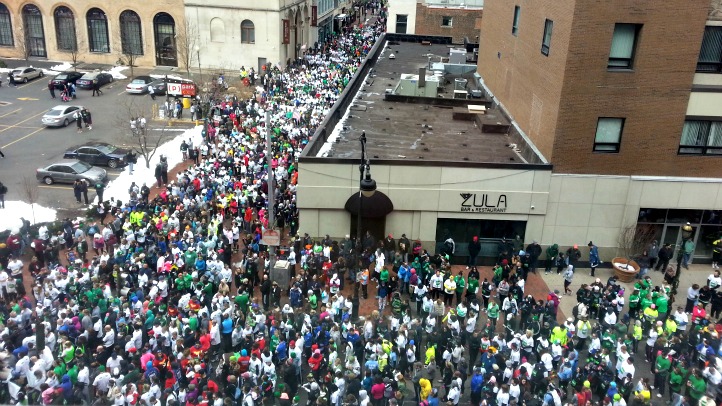 Before taking off to run just over three miles on Saturday, the thousands of participants in the
the Sandy Hook Run for the Families 5K stood still during a moment of silence.

That moment of silence, followed by the sound of 26 bell tolls, kicked off the run in Hartford, Conn. Nearly 15,000 people participated in the run, which raised money for the Sandy Hook School Support Fund.
"Today, they are going to surround that town of Sandy Hook with love and support," said
Beth Shluger, director of the Hartford Marathon Foundation .

People from across the country who wanted to show their support were able to donate and run by participating in what the foundation called a virtual run.

"
We have runners in Omaha, Nebr., Austin and San Francisco," said Shluger. "We have over 1,000 virtual runners."
Event organizers expect to raise more than $400,000. The money will go to the Sandy Hook School Support Fund.