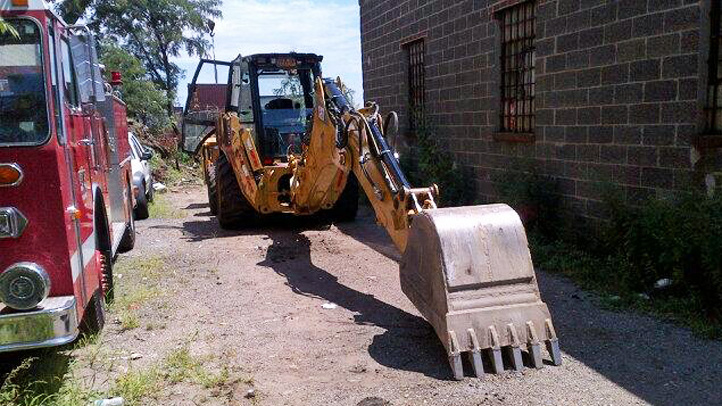 The NYPD is looking for a pair of thieves who used a backhoe to steal an ATM from a bank in Queens early Friday, and who may be part of a pattern of nearly a dozen ATM removals.
Police say the suspects fled the scene at about 3:!5 a.m., leaving the backhoe with the ATM outside the Chase Bank branch on 48th Street in Maspeth.
Police say it is unclear if any money was taken. The backhoe had been stolen from a nearby construction company parking lot.
"They bust in, and then it's not that far, it's a block and a half away," said Darren Dowd, who works at the construction company.
Investigators are probing whether the ATM robbery was part of a pattern.
"Most of them are in Queens, Brooklyn north, two in Manhattan, where they'll use brute force out of the car or vehicle," said Police Commissioner Kelly.
Two days earlier on Metropolitan Avenue, two men backed up a tow truck to a TD Bank lobby and tried to take an ATM, but the chain from the truck broke and they fled.
On May 21, thieves at a Flatbush Avenue gas station pulled the door off an ATM with an object tied to a car, and took the cash box inside. A few days earlier at a grocery store ATM on Avenue S, they used a van and a crow bar to remove an ATM.
The previous week, a black SUV was used to move an ATM in Hell's Kitchen, which was found lying on its side.
And in April, $7,200 was taken from an ATM in downtown Brooklyn, but it's unclear how the suspects got into the machine.
Copyright AP - Associated Press