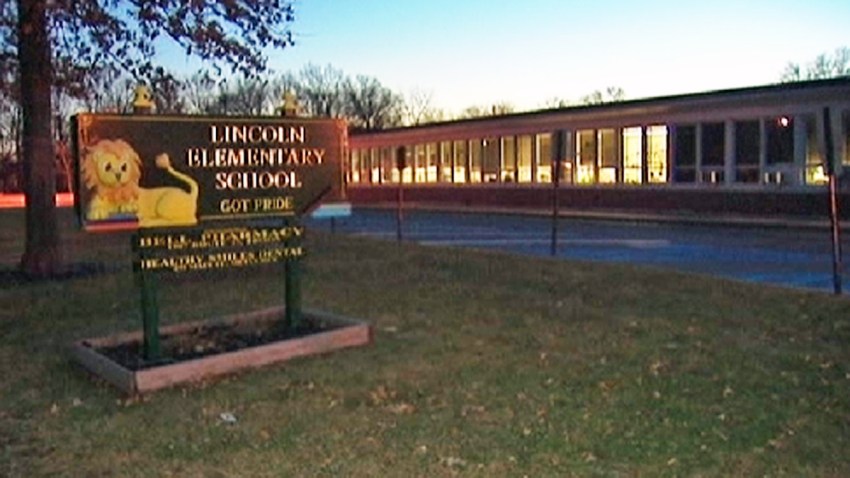 Officials have fired an Edison teacher and disciplined two others following an online chat during training that mocked special needs students and other teachers.
The teachers were training to use new technology in October 2014 when an arbitrator found they insulted special education students and speculated on their colleagues' sex lives.

The chat, which was accessible to anyone in the direct, was discovered by a co-worker after the three teachers at Edison schools spent a morning voluntarily training on Chromebook laptops, according to NJ Advance Media, which first obtained a transcript of the chat at the time.
One of the teachers, Tyler Van Pelt, invited the others, Maria Weber and Maryellen Lechelt, into what he called a "personal wiseass backchannel discussion" on a public chat program called Today's Meet, according to the chat transcript.
"i like the group name 'morons,'" Lechelt allegedly wrote of one group of her special education students. "they take the tart cart home."
Van Pelt allegedly called children "short bus kids," adding that he referred to one of his groups of students as "I hate you don't waste my time."
Lechelt allegedly said she referred to another group as "jesus christ, why the ---- did they place you with me?"
"Middle group = just shut your mouth and do your work," she added of another group of students.
Van Pelt lost his job, NJ.com reported. Lechelt was suspended for 120 days and lost a pay raise. Weber was suspended for 90 days. Both women had spotless records otherwise.

"Maryellen Lechelt is sorry that her conduct resulted in this situation," Keith Waldman, her attorney, told NJ Advance Media. "She recognizes that the penalties imposed by the arbitrator upon her, a 120-day suspension without pay and the loss of a raise, are appropriate penalties. She looks forward to returning to work."

Van Pelt had a problematic record that included masturbating on board property, bringing beer to a high school graduation and conducting union activities during teaching time, among other infractions, according to NJ.com.
Van Pelt's lawyer is preparing a possible appeal.
Copyright AP - Associated Press