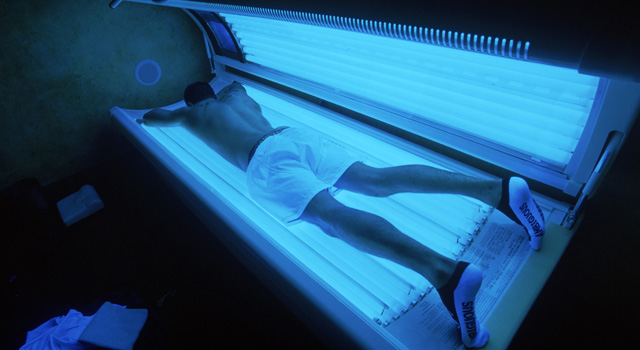 In a city where tanning salons are as plentiful as Starbucks, the temptation is literally around every corner. But beware before you buy that beautiful tan, according to the proponents of the proposed "Tanning Bed Cancer Control Act."
Saying "tanning salons are the cancer coffins of our time," Congresswoman Carolyn Maloney (D-NY) announced a new bill to crack down on the tanning bed industry. New York Representative Maloney and Congressman Charles Dent(R-Pa) will introduce the measure tomorrow in Congress.

The bill would expand federal regulation of tanning beds by limiting the amount of UV rays emitted and by restricting exposure time for consumers. Cosmopolitan Magazine Editor-in-Chief Kate White announced support for the proposed legislation.
"At Cosmo, we've been warning our readers about the dangers of tanning for years," said White.
The Indoor Tanning Association has maintained tanning salons and beds are not harmful to health, inspite of increasing opposition from the medical community. Just last summer the World Health Organization rasied the classification of UV-emitting tanning devices to Group 1, "carcinogenic to humans."
"I try not to use them too often," said one young woman on her lunch hour, "but I look better with a tan." It is that type of thinking the American Academy of Dermatology has been trying to combat. The World Health Organization also reported those who use tanning beds before the age of 30 have a 75% higher risk of developing melanoma.