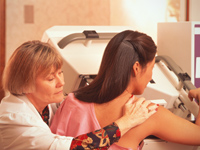 The following resources can help you find the additional information and support you may need. We also suggest speaking with a local social worker, nurse, or physician for resources in your community.

For financial help, order a free copy of our guide to finding national and local financial assistance for people with cancer and their loved ones: the Helping Hand Resource Guide: Financial Edition.

CancerCare
1-800-813-HOPE (4673), website: www.cancercare.org
Provides free professional support services to anyone affected by cancer including counseling, education, financial assistance and practical help and are provided by trained oncology social workers free of charge.

American Cancer Society
1-800-227-2345, website: www.cancer.org
Focuses on cancer research, education and advocacy; and provides patient and family support services, which vary by locality.

Cancer Support Community
1-888-793-9355, website: www.cancersupportcommunity.org
The Wellness Community and Gilda's Club joined forces in 2009 to become the Cancer Support Community (CSC). CSC helps optimize patient care by providing essential, but often overlooked, services including support groups, counseling, education and healthy lifestyle programs.

National Cancer Institute (NCI)
1-800-422-6237, website: www.cancer.gov
Information specialists can answer questions about cancer and provide materials. The NCI website provides comprehensive information on cancer prevention, diagnosis, treatment, statistics, research, clinical trials and news.

National Coalition for Cancer Survivorship
1-877-622-7937, website: www.canceradvocacy.org
Advocates for quality cancer care for all Americans and the empowerment of cancer survivors through federal policy initiatives.

Advanced Breast Cancer Community
website: www.advancedbreastcancercommunity.org
Web portal and online community solely dedicated to advanced/metastatic breast cancer patients, their families, friends and health care providers.

BeSMART! - Memorial Sloan-Kettering's mobile mammography program BeSMART! (Select Mammography As a Routine Test). For more information call 212-965-3600.

Breast Cancer Alliance
1-203-698-0014, website: www.breastcanceralliance.org
Mission is to fund innovative breast cancer research and to promote breast health through education and outreach.

Breast Cancer Network of Strength
1-800-221-2141, website: www.networkofstrength.org
A 24-hour hotline staffed by trained breast cancer survivors. Affiliates throughout the nation provide support groups, early detection workshops and wigs and prostheses for women with limited resources.

Breast Examination Center of Harlem (BECH) - An outreach program of Memorial Sloan-Kettering Cancer Center. It offers the Harlem community mammograms for free. For more information or to schedule an appointment, call 212-531-8000. The Center is located at:
163 West 125th Street, Fourth Floor
New York, NY 10027

Facing Our Risk of Cancer Empowered
1-866-824-7475, website: www.facingourrisk.org
Nonprofit organization for women who are at high risk of getting breast and ovarian cancers due to their family history and genetic status, and for members of families in which a BRCA mutation may be present.

Inflammatory Breast Cancer Research Foundation
1-877-786-7422, website: www.ibcresearch.org
Dedicated to the advancement of research and public awareness of inflammatory breast cancer, with the goal of determining its causes and increasing the effectiveness of its treatment.

Living Beyond Breast Cancer
1-888-753-5222, website: www.lbbc.org
Provides interactive conferences, teleconferences, a toll-free information and support line, free newsletters and publications, low-cost informational recordings and a networking program.

Men Against Breast Cancer
1-866-547-6222, website: www.menagainstbreastcancer.org
Provides services to support the husband/partner of women with breast cancer. Offers programs for men/partners and a website.

Mothers Supporting Daughters with Breast Cancer
1-410-778-1982, website: www.mothersdaughters.org
Provides free support services designed to help mothers who have daughters with breast cancer.

National Breast Cancer Coalition
1-800-622-2838, website: www.natlbcc.org
Grassroots advocacy group of hundreds of member organizations and tens of thousands of individuals fighting breast cancer through action, advocacy and public education.

National Lymphedema Network
1-800-541-3259, website: www.lymphnet.org
Provides education and guidance to lymphedema patients, health care professionals and the general public.

SHARE: Self Help for Women with Breast or Ovarian Cancer
1-866-891-2392, website: www.sharecancersupport.org
Offers survivor-led support to women with breast or ovarian cancer, their families and friends. Services include hotlines, survivor-led support groups, wellness programs, educational forums and advocacy activities.

Sharsheret
1-866-474-2774, website: www.sharsheret.org
Provides support and resources for young Jewish women facing breast cancer. Offers a peer support network connecting young women with others who share similar diagnoses and experiences, education and outreach programs.

Sisters Network Inc.
1-866-781-1808, website: www.sistersnetworkinc.org
African-American breast cancer survivorship organization. Promotes the importance of breast health through empowerment, support, breast education programs, resources, information and research.

Susan G. Komen for the Cure
1-800-462-9273, website: www.komen.org
This is the world's largest breast cancer organization and the largest source of nonprofit funds dedicated to the fight against breast cancer, with more than $1.3 billion invested to date. For more information about Susan G. Komen for the Cure, breast health, or breast cancer, visit their website or call 1-877-GO-KOMEN.

Triple Negative Breast Cancer Foundation
1-877-880-8622, website: www.tnbcfoundation.org
Mission is to raise awareness of triple negative breast cancer and to support scientists and researchers in their effort to determine the definitive causes of triple negative breast cancer, so that effective detection, diagnosis, prevention and treatment can be pursued and achieved. Offers a toll-free helpline for patients and their loved ones.

Young Survival Coalition
1-877-972-1011, website: www.youngsurvival.org
Seeks to educate the medical, research, breast cancer and legislative communities about breast cancer in women 40 and under.