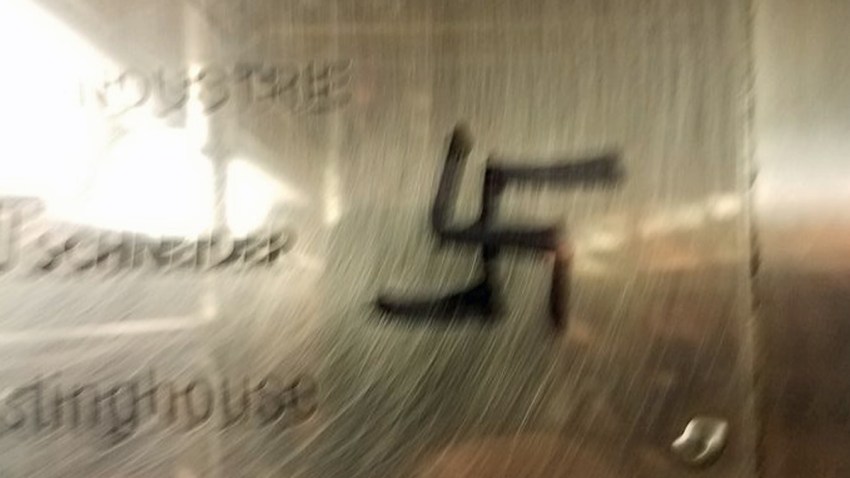 What to Know
Gov. Cuomo set up a toll-free hotline this week for New Yorkers to report instances of bias crime in the state.
It comes amid reports of bias crimes and discrimination across the state following Election Day
There have been similar incidents across the U.S. since Donald Trump was elected; he has asked perpetrators to "stop it"
The MTA says it is looking into a report of a swastika apparently scrawled in black marker on a New York City subway, the latest in a series of biased or hateful messages that have popped up in the city in recent weeks.

A photo of the hateful symbol was posted to Twitter Thursday by a man who said he saw it on an uptown B train. He alerted the MTA, which said "the information would be given to supervision."
The discovery comes amid a national surge in reported cases of bias crimes and discrimination following the election of Donald Trump.

Most of the cases involve graffiti or violence directed at racial or ethnic minorities and in some reports the perpetrators indicated support for the president-elect. Some of the cases were reported by police, but many more appeared on social media as anecdotes and not all have been verified.
Authorities in several New York jurisdictions, including New York City and Westchester County, are investigating reports of anti-Semitic and racist graffiti. On Tuesday night, state senator Brad Boylman tweeted a photo of a swastika found carved in his Greenwich Village apartment building.
The state is also investigating a pair of hate crimes in Wellsville and Livingston.
This week, Gov. Cuomo announced a new toll-free hotline for New Yorkers to report instances of bias or discrimination. Anyone who wants to report a crime or fears for his or her safety should still call 911.
At a news briefing Thursday, New York Attorney General Eric Schneiderman
said he sent local district attorneys and police chiefs a bulletin reminding them of state bias crime statutes and the need to report such claims.
The FBI reported Monday that hate crimes against Muslims in the U.S. rose to their highest number since the 9/11 attacks in 2015.
That calendar year included terror attacks in Paris and San Bernardino, California.