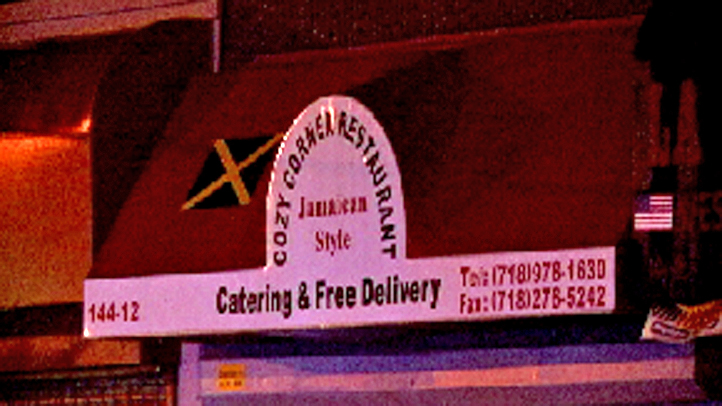 Police are looking for a suspect after a man was found fatally shot at a Queens restaurant.

The NYPD says 56-year-old Nevill Brown was shot in the head on Friday night.

Police were called to the Cozy Corner Jamaican Restaurant around 10:30 p.m.

He was pronounced dead at the scene.
Get the latest from NBC 4 New York anytime, anywhere. Follow us on Twitter, Facebook and Google+. Get our apps here and sign up for email newsletters here. Get breaking news delivered right to your phone -- just text NYBREAKING to 639710. For more info, text HELP. To end, text STOP. Message and data rates may apply.

Copyright AP - Associated Press