The NYPD has arrested the man they believe is behind a shooting in Brooklyn that injured a man and a baby boy.
Lyemel Summerville, 19, was charged Saturday with four counts of assault, four counts of reckless endangerment, and two counts of criminal possession of a firearm, police said.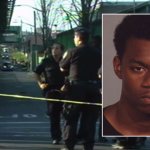 On Aug. 19, Summerville got into an argument with a 20-year-old man in East New York and shot him in the leg, according to police.
The bullet traveled through the man's thigh and grazed a one-year-old boy in the knee.
Both victims were taken to area hospitals in stable condition, authorities said.
It wasn't immediately known if Summerville had a lawyer who could comment on the case.
Top Tri-State News Photos