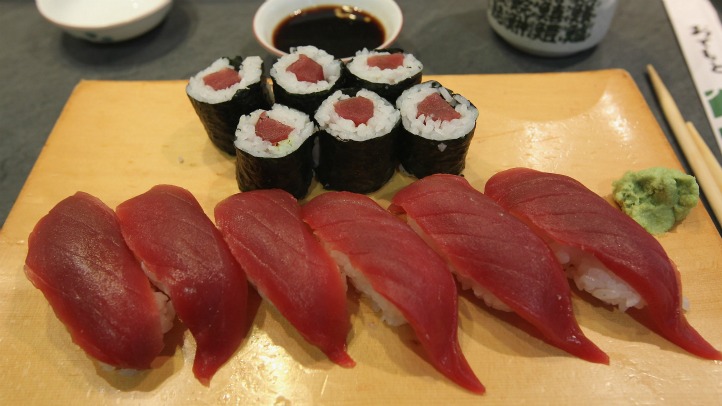 A seafood distributor that sells fish to a sushi distributor that has products on store shelves nationwide has recalled tuna products after food inspectors found sushi contaminated with salmonella, the Food and Drug Administration announced.
Osamu Corporation is recalling all of its yellow fin tuna sourced from a processing plant in Indonesia after inspectors in Minnesota discovered the contamination. Two customers who bought sushi from establishments in the state also came down with illnesses after eating the sushi.
The affected tuna was sold to AFC, a sushi-making company in California that distributes products to grocers and restaurants nationwide, between May 20 and 26.
The company has pulled products with the fish from distribution and is destroying any remaining products containing the tuna.
For a list of tri-state retailers that work with AFC, click here. Not all of the retailers listed use the company as a direct supplier, so be sure to contact your local store for additional information.
The FDA says that anyone concerned that they may have purchased tainted sushi should contact the business where it was purchased.
The store or restaurant should be able to tell whether the recalled tuna was used in the rolls, but Osamu said it doesn't think any of the contaminated tuna is still available.
Symptoms of salmonella include diarrhea, vomiting, fever, nausea and abdominal pain. In rare cases, the bacteria can lead to severe infections or death.