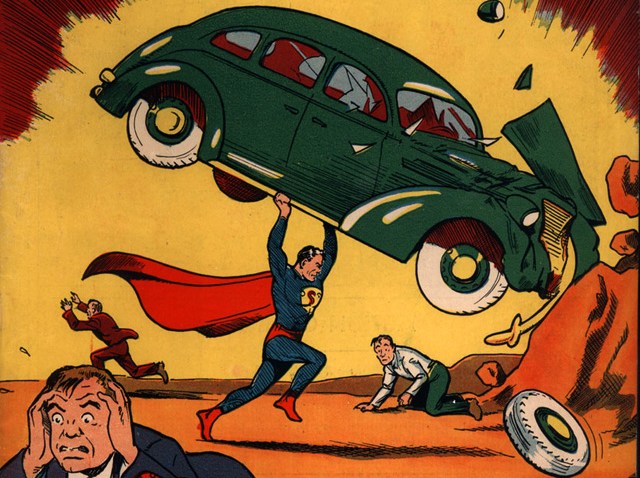 The comic featuring Superman's world debut sold for $1.5 million Monday, setting a new record.

The 1938 edition of Action Comics No. 1 was bought Monday from a private collector and then sold by by Stephen Fishler and Vincent Zurzolo, the co-owners of ComicConnect.com, a comic Website.

The issue is considered to be the Holy Grail of comics books, as it features Superman's debut. In February, the same issue sold for $1 million, even though the copy wasn't in as good condition as the issue that sold Monday. A 1939 comic book Batman's debut sold for $75,000 more at an auction in Dallas.

After being posted on Monday at the asking price of $1.5 million, the copy was bought within minutes by "a hardcore comic book fan," Fishler said. The Associated Press reports that there are about 100 copies of Action Comics No. 1 thought to be in existence, and only a handful of those in good condition. ComicConnect.com added that the comic book sold Monday was buried in a stack of 1930s movie magazines for 50 years.

The magazines were sold at an antique auction in Pittsburg before making their way to the auction website. "Because it was tucked inside a magazine, it was well protected all those years," said Fishler on the website. "That's why it's in such a remarkable condition."

Zurzolo said on the Website, "This new record will be hard to break," calling this particular Action Comics No. 1 "the single most valuable comic book on the planet." "There's been a lot of attempts to acquire this book over the last 15 years," Fishler told the AP. "The recent activity, I guess, did the trick."