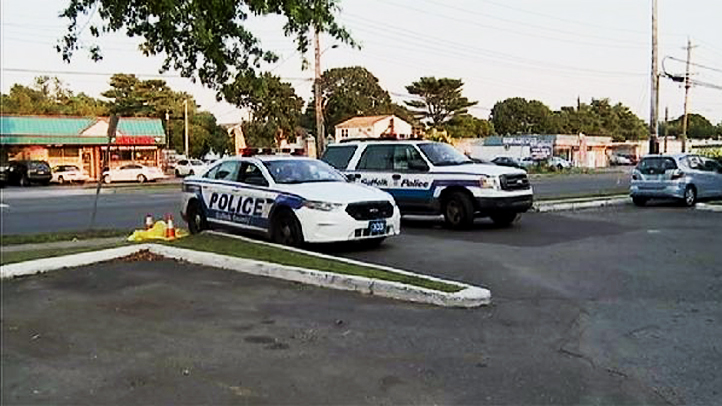 A police officer on Long Island shot and killed a dog when it attacked him as he responded to a 911 call Tuesday evening, authorities said.
The Suffolk County officer was responding to a call for a loose dog growling at passersby near a car wash in Brentwood, police said. When police showed up, the dog ran to the other side of the street on Fifth Avenue, where the person who called 911 gave the dog some food, coaxing it to sit down.
As the officer went to read the tag on the dog, the dog attacked the officer and bit him, according to police. Both the officer and the witness tried to kick the dog, but the dog did not relent.
The officer shot the dog, which fell but got up and attacked the officer again, police said. The officer again fired a shot, killing the dog.
The two bullets that struck the dog were recovered at the scene.
The officer was treated at Southside Hospital in Bay Shore for bites to the legs and hand.
The dog had a purple collar and chain around its neck; the tag did not denote the owner, said police. The breed of the dog is unclear, according to police.