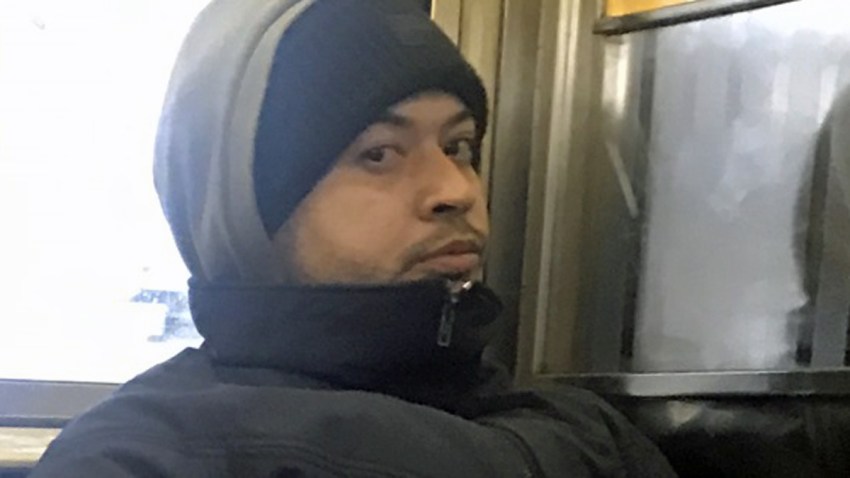 What to Know
A 33-year-old reporter snapped a photo of a man she says exposed himself to her for two subway stops in Brooklyn
The man is described as being about 25 to 35 years old; anyone with information about him is asked to call authorities
It's not the first time this year a reporter has allegedly been victimized by subway lewdness; an April incident also happened in Brooklyn
Police are looking for a man in his late 20s to early 30s who allegedly exposed himself to a reporter as they sat on the same subway for two stops in Brooklyn late last month.

Cops say the 33-year-old reporter was on a southbound No. 3 train in the middle of the afternoon Nov. 27 when the man got on the train at Junius Street and sat opposite her. She noticed him exposing himself in plain review until he got off the train two stops later, at Van Siclen Avenue, police say.

The reporter snapped a cellphone photo of him (above).

It's not the first time this year police have said a reporter was victimized by subway lewdness. In April, a 31-year-old reporter was sitting on a southbound train, again in Brooklyn, when a man got on at 59th Street and sat across from her. According to police, he masturbated under his pants without exposing himself and continued to do o all the way to Stillwell Avenue.

Anyone with information on the latest case is asked to call Crime Stoppers at 1-800-577-TIPS.