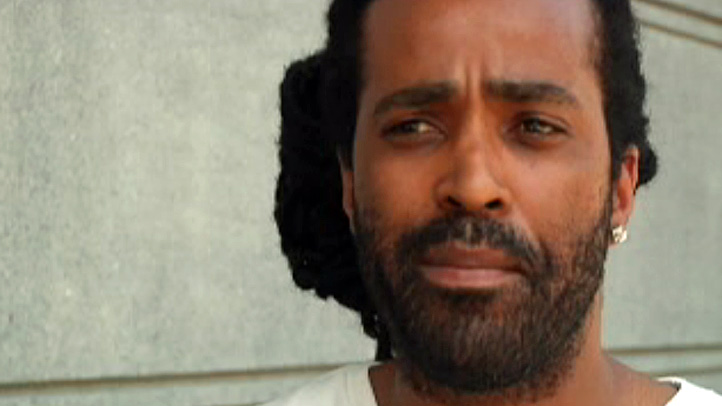 An MTA motorman, with the help of some straphanging Good Samaritans, fended off a screwdriver-wielding man who attempted to hijack his No. 5 train last Friday.
"He said he was going to stab me and he reached into his pocket and pulled out a screwdriver," Darryl George told NBC New York.

The motorman said he and about a dozen passengers survived a frightening ordeal when a man, whom sources say has a lengthy criminal history, attempted to hijack the No. 5 train by entering his motorman's cab through the side window.

"He told me that somebody was trying to kill him with a gun and he needed police assistance," George said.

The motorman said that would-be hijacker, whom police identified as Richard Arrocho, jumped inside, pulled out the screwdriver and started swinging in George's direction. George, who has been a motorman for only three years, said he knew he needed to act fast.

"At that time I realized this is not a joke," George said. "It's not a game. This guy is trying to kill me ... he grabbed my hand and pushed the controller up on the train."

Passengers, realizing what was taking place, jumped in to help get Arrocho under control.
After the straphangers and the motorman were able to subdue the suspect, police took him off the train. He was charged with attempted felony assault, menacing, harassment and criminal possession of a weapon, according to the Daily News, which first reported the story.

"This person could have hijacked the train," said Kevin Harrington, a fellow MTA worker. "It could have led to a collision. It could have led to many deaths."
George just said he was glad that no one was seriously hurt..
"I'm just happy the passengers were able to look out for my safety on the train," said George.