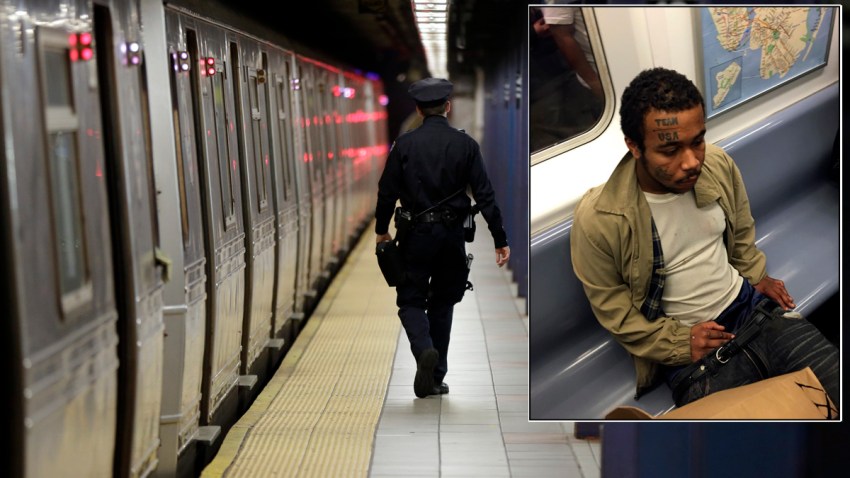 Police have arrested the man with a "Team USA" face tattoo who they say masturbated for more than 30 minutes while staring at a woman aboard a subway car on Sunday afternoon in Brooklyn.
Police say the 19-year-old man is facing public lewdness charges after witnesses reported he fondled himself while aboard a Manhattan-bound No. 2 train.
Authorities say that the man stuck his hands down his pants and began masturbating near the President Street station while staring at the 29-year-old woman.
The man continued to touch himself for about 30 minutes, and another straphanger snapped a photo of the alleged deviant, authorities said.
The suspect was arrested on Dec. 30.