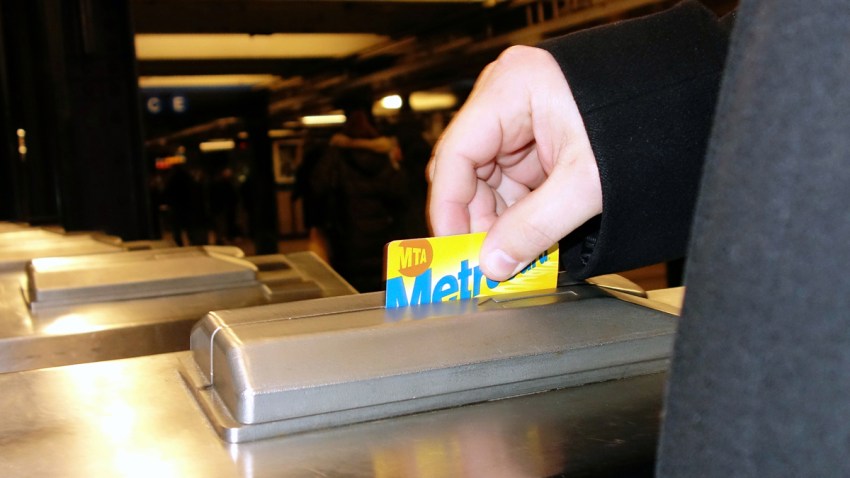 Getting around in New York City is a bit more expensive.
An MTA fare hike that was passed earlier this year took effect Sunday, increasing the cost of a single ride on the city's subway system by 10 percent, from $2.50 to $2.75. Weekly and monthly MetroCards also increased in price.
Drivers will also feel a pinch in their wallet, with tolls at the city's bridges and tunnels increasing 4 percent for E-ZPass customers and 6 to 10 percent for cash customers. Commuters who take the Long Island Rail Road and Metro-North will also see small increases in ticket prices, the MTA said.
The agency said that subway fare increases could be offset somewhat for straphangers who load $5.50 or more onto their MetroCards. That's the threshold for an 11 percent bonus, double what riders who load multiple rides onto their cards currently get.
To help straphangers figure out the new fare bonuses, the MTA has released an online tool to help riders refill their cards.
The fare increases come amid growing frustration for subway riders, who have seen the city's rapid transit system hampered by delays, outages and overcrowding in recent month. Virtually every line in the system has experienced significant delays at some point in the last few weeks, with broken rails, signal problems and smoky tunnels grinding the system to a halt during critical times.
The increase also comes as commuters in Queens deal with another round of weekend suspensions on the No. 7 line. The line has seen service to Manhattan cut nearly every other weekend for years as the MTA upgrades infrastructure on the line.
The hike also comes two days before overnight outages on the L line commence, cutting off the ever-growing Williamsburg and Bushwick neighborhoods from Manhattan most weeknights for the next two months.
MTA Chairman Thomas Prendergast said straphangers will be getting dependability and reliability for the increased fares.
The MTA says it has cut over $1 billion from its annual spending and plans to do more.