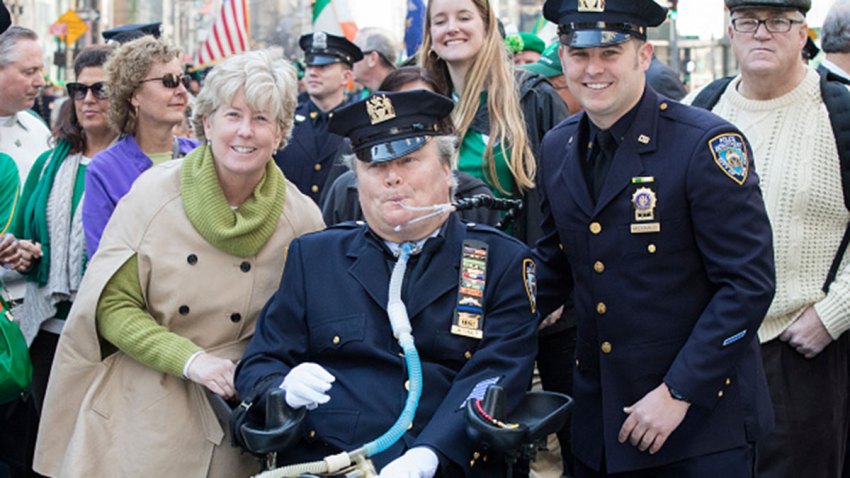 What to Know
NYPD Detective Steven McDonald was shot in the throat by a brazen teen in 1986 and became a paraplegic
He has been in critical condition at a Long Island hospital since suffering a heart attack Friday
His son, Conor, joined the NYPD in 2010 and was promoted to his father's rank in January 2016
A well-known NYPD police officer famous for forgiving the teenage gunman who left him paralyzed more than 30 years ago remains hospitalized following a heart attack, authorities say.
Detective Steven McDonald has been in critical condition at North Shore University Hospital on Long Island since he suffered a heart attack this past Friday.
The 59-year-old was left a quadriplegic after he was shot in Central Park by 15-year-old Shavod Jones in 1986. McDonald publicly forgave Jones, who was later convicted of attempted murder.
McDonald has continued as an active member of the police department despite the fact that he uses a wheelchair and is only able to breathe with help from a respirator.
Mayor de Blasio called McDonald "courageous and inspirational."
Copyright AP - Associated Press