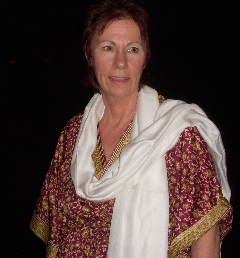 A Spanish rider and his horse performed a dressage routine in Rio on Monday that apparently had crowds and observers on social media saying "give him a medal, make it real or else forget about it."
Severo Jurado Lopez and his horse performed to an instrumental version of Carlos Santana and Rob Thomas' "Smooth" Monday. He didn't make the podium, but he quickly became the fan favorite.
SBNation reports that the musical selection drew raucous claps and cheers from the normally subdued crowd. And when the judges didn't give Jurado Lopez a score that would have earned him a medal, the crowd responded with boos.
Jurado Lopez told SBNation that he picked the 2000 hit because he liked the song and that it had the right feel with his horse.
Dozens of others on social media were also fans of the routine.
Jurado Lopez wasn't the only rider with an interesting musical choice. U.S. rider Steffen Peters and his horse Legolas did a routine that included a snippet of Vanilla Ice's "Ice Ice Baby."