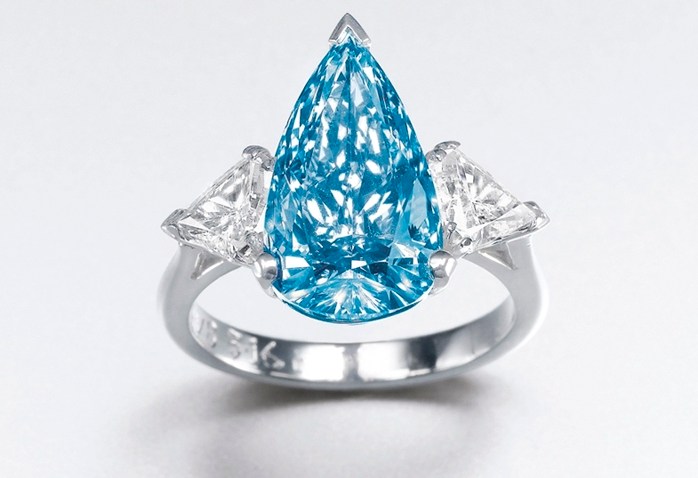 Put a ring on it -- for a price.
For those who want to catch a glimpse of a rare gem, Sotheby's New York is showing off De Beers' First Millennium Blue Diamond, expected to sell for $6 million in China next month.
Estimated to be worth $4.6 million, the 5.16-carat Flawless Fancy Vivid Blue Diamond will be auctioned at Sotheby's Hong Kong on April 7, 2010.
As part of De Beers' "Millennium Jewels Collection," it is the first blue diamond to appear at the auction and is inscribed with "De Beers Millennium Jewel 11."