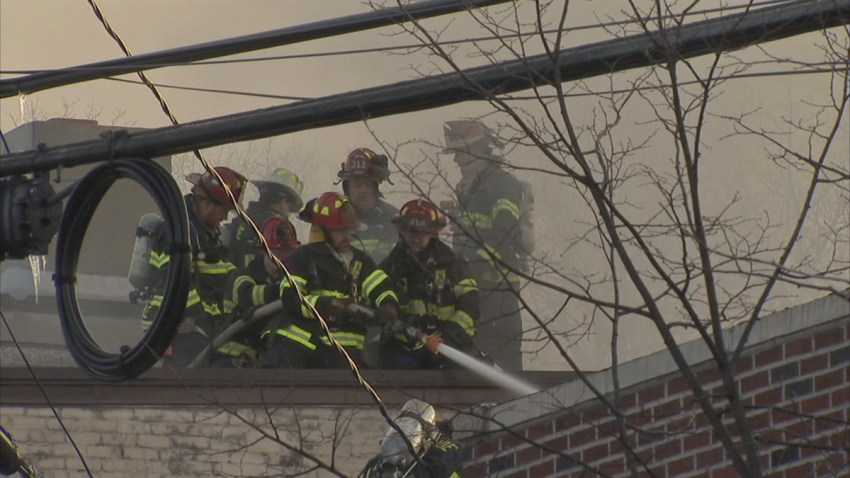 Dozens of firefighters battled a smoky blaze Saturday morning in a New Jersey delicatessen.
The fire, which consumed the Prime Foods deli in Cliffside Park, created clouds of black smoke that could be seen from the West Side Highway.
Firefighters could be seen spraying water on the flames from the roof of a nearby building. The roof of the deli eventually collapsed.
No injuries were reported.